Let's Drive Safer Than Ever… Our Kids Heading Back to School Are Counting On Us!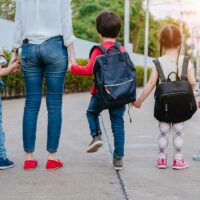 With schools all over Osceola County opening their doors to students Thursday morning, Draper Law Office would like to remind everyone to watch out for those precious kiddos that will be crossing at intersections, riding their bikes near or on our roadways, being dropped off at schools, or riding in our county school buses.
All too often we hear the drivers are texting while driving, or they choose to drive around stopped school busses, or even worse, they hit a pedestrian, bicyclist, or even a crossing guard with their vehicle.
This school year, and every day, let's not drive distracted – let's leave early for wherever we're going, and let's slow down on the roads and protect that very precious resource  – our kids and our families!