Motorcyclist Killed In Wrong-Way Crash In Orlando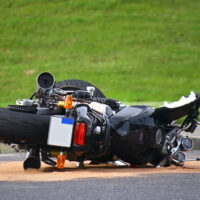 Drivers need to be responsible while on the road and travel in the right direction. When they fail to do so, they can cause an accident, and a wrong-way accident can be fatal.
Sadly, this was recently the case in Orlando, killing a motorcycle rider. The fatal accident occurred on the morning of December 1 on eastbound SR-528, near the exit ramp to SR-520.
A BMW was traveling in the wrong direction when it hit the motorcycle. The motorcyclist, a 60-year-old man, died at the accident scene. The driver of the BMW fled the accident scene on foot, leaving behind a badly damaged BMW with a crumpled hood. He has not yet been found.
However, there is a witness who saw what happened. The driver, who was in front of the motorcycle, has been talking to police. Police are treating this as a hit and run accident. They went to the home of the registered owner, but have not been able to locate the driver. The Orange County Sheriff's Office also used K-9s to track down the driver, but have been unsuccessful.
The Florida Highway Patrol believes the motorcycle rider could not react in time, since there were vehicles in front of him blocking his view of the wrong-way driver. Law enforcement officials are asking the driver to come forward and turn themselves in. If found, the driver will face felony criminal charges. The crash is still under investigation.
Vehicular Homicide in Florida
A motorist can be found guilty of vehicular homicide if they drive recklessly and kill another person. Under Florida law, recklessness is defined as a wanton and willful disregard for the safety of others. Still, recklessness is difficult to define easily but it is more than simple negligence.
In Florida, vehicular homicide is a second-degree felony. The penalties include 15 years in prison. However, if the accident was a hit and run crash — which it was in this case — then the crime is elevated to a first-degree felony, which is punishable by up to 30 years in prison. In addition, vehicular homicide comes with penalties such as 15 years of probation and a $10,000 fine.
The judge can impose a lesser sentence based on the facts of the case, such as a good family life, good work history, and no criminal history. The judge can also go in the opposite direction and look at aggravating factors to penalize the offender further. Prior criminal history, substance misuse, and a poor work history can lead a judge to impose an even tougher sentence.
Contact Us Today 
Motorcycle accidents are typically major, especially when a wrong-way driver is involved. It's not uncommon for injuries and fatalities to occur.
Contact a Kissimmee motorcycle accident lawyer from Draper Law Office. We're experienced at handling all types of auto accident cases, whether they involve serious accidents or death. Fill out the online form or call our office at (407) 743-6628 to schedule a free consultation.
Source:
wesh.com/article/deadly-crash-orlando-closes-road/42119484