Teens And Car Accidents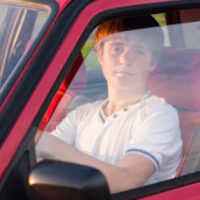 Car crashes are the top cause of death for teens, just behind firearm accidents. Thousands are killed every year and hundreds of thousands more are injured in car accidents.
Teens have a high risk of getting into a crash because they lack experience. A 16-year-old or 17-year-old still has an undeveloped brain. They lack the maturity of older drivers who have driven in various situations.
Car accidents are common the first few months that a teen is licensed. Male drivers and those driving with teen passengers are also more likely to get into a crash. The good news is that all accidents are preventable.
Causes of Teen Motor Vehicle Crashes
Inexperience and lack of seatbelt use put teens at risk for car accidents. More than 40% of high school students do not always wear seatbelts while in a car. Here are some other causes of car crashes:
Distracted driving. Cell phone use is the most common cause of distracted driving, but it's not the only one. While texting is dangerous, so is talking to passengers, eating, drinking, adjusting the radio station, or dealing with pets.
Teens are more likely than older drivers to speed and tailgate. Speeding is a major cause of fatalities among teens, especially males.
Alcohol use. While alcohol use is illegal for those under the age of 21, many teens still drink. And unfortunately, many choose to drive afterward. In 2019, nearly one-quarter of drivers between the ages of 15 and 20 years old who were killed in car accidents had been drinking. Males are more likely than females to drink alcohol before driving.
Drug use. Besides alcohol, many teens use drugs and other illegal substances. A person whose driving is impaired by a substance is engaging in not only dangerous but illegal activity. Marijuana, recreational drugs, prescription medications, and over-the-counter medicines can all make driving unsafe. While marijuana use has become decriminalized for the most part, it can affect judgment, reaction times, motor coordination, and decision-making skills, all which are necessary for safe driving. Acute marijuana intoxication has been associated with an increased risk for crashes.
Drowsy driving. Being tired while behind the wheel is dangerous. In fact, it is almost as bad as driving drunk. Many teens are tired after going to school, participating in sports, working, and engaging in other activities. Teens need a lot of sleep and if they're not getting home until late at night, they're driving home exhausted, causing accidents. 
Contact Us Today
Teens are at a disadvantage when they drive because they lack skills and experience. It is easy for them to feel overconfident and think they know it all when it comes to driving a car.
However, passenger vehicles are heavy machines that can cause serious injuries and death. If you or your teen was affected, seek legal help from the Kissimmee auto accident lawyers at Draper Law Office. We'll guide you through the process of filing a claim. Get started with a free consultation. Call (407) 743-6628 or fill out the online form.
Source:
cdc.gov/transportationsafety/teen_drivers/teendrivers_factsheet.html