What To Do After A Hit And Run Accident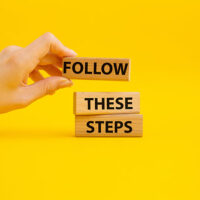 After a car accident, motorists need to stop and exchange information with others involved. They should also seek medical attention for those who are injured and wait for police to arrive.
While most people do perform these duties, not all do. Fleeing an accident scene is very common. In fact, in 2015, there were approximately 737,100 hit and run crashes in the United States.
Being involved in a hit and run can be a frustrating situation. How will you get compensated? What happens next? Here's what you need to do to protect yourself after such a crash.
Seek Medical Help
If you or anyone else is injured, call 911. Your health should be your top priority. Even if you feel fine, you should probably see a doctor as soon as possible. Some injuries, such as internal ones, can be hidden for days or weeks. Waiting too long to seek medical attention can negatively affect your claim.
Call the Police
Wait for police to arrive at the accident scene. A police report can be helpful in this situation. Plus, the information you supply them can help them find the hit and run driver. A hit and run driver can be charged with a felony if there were any injuries involved.
Get as Much Information as Possible
Even though the car fled the accident scene, you still want to get as much information about it as possible. What kind of car was it? Who was driving it? Did you get a license plate number? What direction was the vehicle traveling?
If you don't have all this information, there may have been witnesses who can fill in the blanks. Did anyone see anything? If so, get their name and contact information, as they can be very helpful to your case. If the accident occurred near a business, there may also be surveillance video available. Ask around and see.
Contact Your Insurance Company
Be sure to file a claim with your insurance company as soon as possible. Your agent can help you understand what coverages you have when the driver cannot be found. If you have collision coverage, this will pay to repair or replace your vehicle if you collide with another object.
If you have uninsured motorist coverage, this will also pay for damage caused by a hit and run driver. It covers medical expenses, damage to your car, and lost wages. However, this coverage is optional, so if you don't have it, you should. Florida has one of the highest rates of uninsured motorists, at 20%.
Contact Us Today
While drivers know that they need to stop after they are involved in an accident, sometimes they keep going for various reasons. Maybe they're scared due to their criminal record or driving record. If they do get caught, though, they can face serious penalties.
If you have been involved in a hit and run accident, the Kissimmee auto accident lawyers at Draper Law Office can help you understand your options for compensation. Fill out the online form or call (407) 743-6628 to schedule a consultation.
Source:
statefarm.com/simple-insights/auto-and-vehicles/what-to-do-after-a-hit-and-run