What Are My Rights As A Passenger In A Florida Car Accident?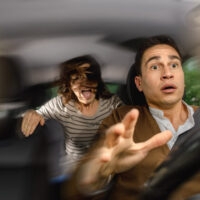 Getting into a car crash can be a nerve-wracking experience for all involved, from the driver to the passenger to the person that was hit, whether it be a pedestrian, bicyclist, or someone else. A lot of the content you'll find online discusses what a driver should do after a car accident, but not much is discussed as to what a passenger should do.
You may not know it, but you have legal rights. A passenger in a vehicle that is involved in an accident has pretty much the same rights as the driver. You can file a claim against the at-fault driver. You could even file a claim against your own insurance policy, if you have one. Therefore, you should make sure you get full and fair compensation for all your injuries.
File a Claim
If the other driver is at fault, you can file a claim against their policy. In Florida, the minimum insurance requirements are $10,000 in personal injury protection (PIP) and $10,000 in property damage liability (PDL). This insurance pays for two coverages:
Bodily injury liability — pays for medical bills
Property damage liability — pays for damage to property, including property of passengers
With that said, this coverage is minimal, so it's unlikely all your damages will be covered. You could also file a claim with the driver's insurance, whether or not they are at fault. That's because Florida is a no-fault insurance state. However, you can only do this if the driver has PIP or medical payments coverage (MedPay). Also, you may not be able to file a claim against the driver if they are related to you. Contact your insurance agent to find out the details.
As a last resort, you can file a claim with your auto or health insurance policy. If you have PIP or MedPay, you can use them to pay for your injuries. You can also use your health insurance, but you may have to exhaust all your other benefits first.
File a Lawsuit
If you have exhausted all your insurance benefits, the next step may be to file a lawsuit. You can sue the liable party for the damages you have suffered. A lawsuit can compensate you for medical bills, lost wages, property damage, and pain and suffering. However, going through the legal process can be time-consuming and costly. Plus, there are no guarantees that you will receive compensation. Contact a lawyer to assess your case.
Contact Us Today
Passengers and drivers have pretty much the same legal rights when it comes to recovering compensation in a Florida car accident. However, if you have questions or concerns about the process, it's best to seek legal help.
The Kissimmee auto accident lawyers at Draper Law Office can help you understand the steps you need to take after a Florida car accident. Fill out the online form or call (407) 743-6628 to schedule a free consultation.
Source:
valuepenguin.com/car-insurance/what-do-if-you-are-injured-car-accident-passenger