What Do I Do If I Hit A Parked Car?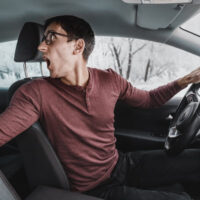 The holidays are quickly approaching, and that means a lot more shopping is underway. Florida residents are heading to grocery stores and malls in search of food for Thanksgiving and presents for Christmas.
Shopping can be fun and exciting, but navigating the parking lots can be stressful. Malls are crowded. Grocery stores and strip malls are inundated with cars as well as pedestrians and possibly bicyclists. Once you get to your destination, you have to park your car, and that is not always an easy task.
A parking lot accident can occur. Door dings, scrapes, and fender benders are very common. Even if the damage is minor, you cannot simply flee the accident scene. Here's what you need to know if this happens to you.
If Someone Hits Your Car
Contact your insurance agent. Call your agent and let them know what happened as soon as possible. They will inform you of the next steps.
Record evidence. Take pictures of the damage with your phone or a camera.
Take notes. If you saw the driver hit your car, gather as much information as you can about the car and driver. If you are able to, get their name, address, phone number, driver's license number, and insurance company information.
If You Hit Someone's Car
Don't drive away. Even if you think there is no damage or it's minor, you need to stop and remain at the accident scene. If another customer sees you hit the car or a surveillance camera spots you, you could face hit and run charges.
Track down the other car's owner. You will likely find the driver inside a nearby store, so speak to an employee and have them announce the car description over the store's loudspeaker.
Leave a note. If you cannot find the other driver, at least leave a note. Include basic information, such as your name and phone number. Also include a brief explanation of the accident. Then place the note under the windshield wiper. Take photos of the damage and write down the car's license plate number.
Call the police. If the damage is extensive, you may need to call the police. The officer will document the accident in a report, which can be useful for insurance purposes. The police can also help you find the other car's owner.
Contact Us Today
Parking is not always an easy task, especially in a small lot or one that is crowded with cars and pedestrians. Even with today's crash avoidance technologies and self-parking features, parking lot accidents still occur. Make sure you know the next steps.
The Kissimmee auto accident lawyers at Draper Law Office can help you if you have been in a car accident in a parking lot or other location. We'll help you understand the next steps. Schedule a free consultation by calling (407) 743-6628 or filling out the online form.
Source:
statefarm.com/simple-insights/auto-and-vehicles/how-to-deal-with-parking-lot-accidents