What To Do After A Dog Bite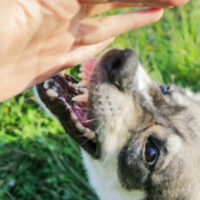 Dog bites happen quite frequently. Millions of people are bitten by dogs in the United States every year. They can be caused by a stray dog, a neighbor's dog, or even your own dog.
Dog bites have the potential to be catastrophic or even fatal. Young children and elderly adults are especially at risk. Therefore, it's helpful to be aware of what you need to do following a dog bite.
Seek Medical Attention
Treating your dog bite injury should be your priority. Infection is a major concern and if you have a compromised immune system, your risk is even higher.
After the incident, wash the wound right away. Clean it with mild soap and run warm water over it for 5-10 minutes. Use antibiotic cream, if available, and then cover the wound with a bandage.
Don't forget to see a doctor. The sooner you can see one, the better. Your doctor can assess the wound for infection and prescribe antibiotics.
Get Information from the Owner
It's a good idea to get as much information as you can from the owner so you can determine your next steps. For example, having the dog's vaccine records can help you determine if you need a rabies shot. You should also get the dog owner's contact information so you can easily call them if you need any other information about the dog. Plus, having this information can make it easier to file a claim.
Document the Incident
Take notes of what happened. This includes jotting down information about the dog,  location, and the accident scene. What were you doing before the dog bite happened? If the dog owner was present, what were they doing? Were there any witnesses?
Photos are also important. As the saying goes, a picture is worth a thousand words. Get photos of the dog, your injuries, and the area in general to help paint a picture of what happened.
Report the Incident to Animal Control
Let your local animal control know what happened so they can take the necessary precautions. They will likely need to speak with the owner and assess the dog. In severe situations, quarantine and even euthanasia may be necessary.
Contact a Lawyer
After a dog bite, you are likely dealing with serious injuries and expensive medical bills. You may have had to take time off of work. These are all damages for which you can receive compensation from the dog's owner. Contact a lawyer who can help you file a claim against the owner.
Contact Us Today
Dogs can be fun, friendly animals, but when they're not happy, they can bite and attack, causing serious injuries and even death.
A dog owner's negligence can lead to serious injuries. If you or a loved one has been a victim, contact the experienced Kissimmee dog bite lawyers at the Draper Law Office. Let us assess your case and help you understand your legal options. Schedule a consultation by calling (407) 743-6628 or filling out the online form.
Source:
health.clevelandclinic.org/if-a-dog-bites-you-do-these-7-things-now/