What to Look for in a Family Law Attorney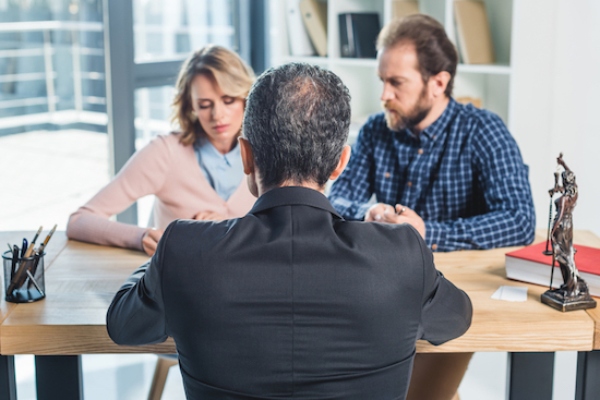 Going through a family law dispute can feel as if everything in your life is falling apart. Suddenly, personal details about your finances and family are thrust into an impersonal and public legal process. Whether the matter involves divorce or only child-related issues, this is a time when you need counsel at your side. The right attorney can be a grounding force when you are struggling to understand the process and maintain control of your situation. Here are some essential qualities to look for in a family law attorney:
Listening and Asking Questions
When you first meet with a prospective family law attorney, you will need to tell them your story so they can get a clear picture of your case. The attorney should appear attentive and seem engaged during the conversation. If they are checking their cell phone or taking calls during their time with you, they are not hearing what you have to say. The attorney should also ask thoughtful questions which prompt you to provide greater detail or more information. For instance, if you mention your child has a developmental disability, the attorney may have questions about their needs and care. During this initial conversation, you should feel heard and as if the attorney understands you and the issues in your case.
Family Law Experience
One quality which is of critical importance is that the attorney you hire has family law experience. Some attorneys have legal experience in other areas but not in family law. Family law is a complex area with its own specialized rules and laws. Someone who has extensive experience in this area will be well-versed in its technical requirements as well as its culture. An attorney who practices family law will not only know the statutes but will also be aware of recent trends in case law and the tendencies of the circuit. This knowledge only comes from tried and true experience practicing family law and is critical to the success of your case.
Professionalism
When you are involved in a family law or any other legal case, your attorney will serve as your representative in court. This does not merely mean the attorney will advocate for you. It also means that what they do and say will have a direct impact on your case. When you meet with the attorney, consider how they present themselves. Is their office well-organized? Did they make a good impression with you? Are you comfortable with this person speaking on your behalf? You want someone who has a professional demeanor who you feel confident can present your case to the court and interact with other counsel in a manner which engenders respect and cooperation.
Understanding and Connection
After meeting with a family law attorney about your case you should have a sense of whether you feel they understand you, what is important to you, and the issues in your case. You should also be able to identify if you have a connection with the attorney. You want to feel you can confide in this person about intimate aspects of your life, trust them to work for your interest, and be honest with you about the case.
At the Draper Law Firm, we have the experience you need to understand your choices during divorce and custody proceedings. We can help you understand the process and your options. Please contact us to schedule a free consultation. We invite you to learn more about our firm here.