When Alimony is Terminated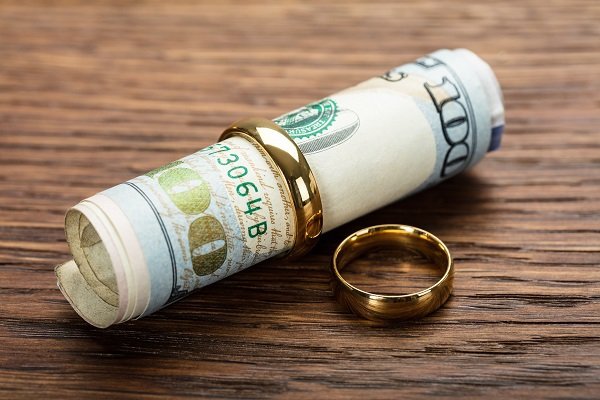 When a couple divorces, one spouse may receive alimony in the years that follow. This could be for a temporary length of time as determined by the court or for the rest of the recipient's life, depending on the circumstances of their marriage and divorce.
An alimony order can be terminated. There are a few different events that can trigger a termination, which are discussed below.
When Either Spouse Dies
An individual who is dead cannot pay or receive alimony payments. The only circumstance under which an individual can receive alimony from a dead spouse is if the paying spouse owed his or her former partner alimony at the time of his or her death. In this circumstance, the alimony owed is paid from the deceased's estate.
Remarriage of the Alimony Recipient
Florida law states that when an individual who receives alimony remarries, he or she is no longer entitled to collect alimony from a former spouse. In a case like this, alimony terminates immediately.
Cohabitation and "Supportive Relationships"
It is not uncommon for an individual to move in with a new partner and share household expenses without remarrying. Unlike remarriage, cohabitation does not automatically end an individual's alimony payment.
It does, however, give the paying spouse grounds to modify or terminate his or her alimony order. A cohabitating relationship is sometimes known as a "supportive relationship," which is any relationship between individuals who share a household but are not related by marriage or blood.
When Alimony Creates a Financial Burden on the Paying Spouse
If the paying spouse's financial circumstances change, which could mean he or she loses a job, has another child, or becomes ill, he or she can petition to modify his or her alimony order. Through this petition, the individual must demonstrate that he or she has experienced sufficiently changed circumstances to necessitate a modification.
When an Alimony Order Runs its Course
Many alimony orders are not meant to support the recipient forever. If an individual has a temporary alimony, bridge-the-gap alimony, rehabilitative alimony, or a durational alimony order, the payments cease on the date determined by the court.
These orders can cease prematurely due to the recipient's remarriage or either partner's death. They are also subject to modification when appropriate.
Draper Law Office Can Help you Terminate or Modify your Alimony Order
When alimony is part of your divorce settlement, do not assume it is forever. There are many circumstances under which an alimony order can be terminated or modified. To learn more about alimony termination, set up your free, no-obligation consultation with Draper Law Office by visiting us online or calling at 866-767-4711.