Woman Killed In Pedestrian Crash In Kissimmee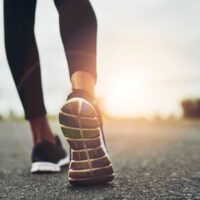 Motorists have to share the road with pedestrians. This is easier said than done though. Pedestrians may walk out into the roadway at any time. Plus, they can be hard to see. This makes the risk of an accident high.
Unfortunately, a pedestrian was killed in a recent crash in Kissimmee. The fatal accident occurred on the morning of March 15 at U.S. 192 and Griffin Road.
A 22-year-old woman from Kissimmee was driving a Toyota Corolla on westbound U.S. 192. At the same time, a 30-year-old Lakeland woman was walking south. She entered the path of the Toyota and was hit by the vehicle. The pedestrian died at the accident scene. 
The driver pulled over and called for help. She was not injured. All eastbound and westbound lanes of U.S. 192 were closed in the area for more than four hours, but later reopened.
Frequency of Pedestrian Accidents
Pedestrian accidents are common on U.S. 192. The road sees crashes on a regular basis. This road runs 75 miles through Florida, running past Kissimmee as well as St. Cloud, Melbourne, and Walt Disney World. The road has an average of 0.87 deaths per mile.
Florida is a dangerous state for pedestrians. On average, two fatal pedestrian accidents take place in Florida each day. Many more are seriously injured in these crashes.
Florida pedestrian crashes frequently occur due to negligence. Most pedestrian deaths occur in urban areas, away from intersections. These are areas where higher speeds might occur. Higher speeds result in more severe injuries and even fatalities.
While pedestrian accidents can happen any time of the day, they are more likely to happen at night. That's when visibility is reduced. It's dark and lighting may be minimal, particularly in rural areas.
A major cause of pedestrian accidents is alcohol use, accounting for nearly half of fatal crashes. Drinking and driving is a serious issue that does not seem to be getting any better over the years. It is unknown why driver intoxication rates are so high, considering that all drivers know the law regarding drinking and driving. Plus, ridesharing has become popular in recent years, so there's really no excuse to drive drunk.
Some demographics have a higher rate of pedestrian accidents. These include children and the elderly. People over the age of 65 and older accounted for 20% of all pedestrian deaths in 2020. Also in 2020, more than 20% of children under the age of 15 who were killed in crashes were pedestrians.
Contact Us Today
Pedestrians need to be mindful about crossing busy roads. On the flip side, motorists also need to watch out for pedestrians, who could be present on any part of the roadway — not just in crosswalks.
Hundreds of pedestrians are killed in Florida. Thousands more are injured. If you have been a victim, the Kissimmee pedestrian accident lawyers at Draper Law Office can assist you. We understand the challenges you will have to face. Schedule a free consultation by filling out the online form or calling (407) 743-6628.
Source:
clickorlando.com/traffic/2023/03/15/fatal-crash-blocks-us-192-in-osceola-county/