Kissimmee Man Killed In Hit And Run Crash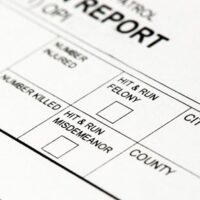 While walking is a great source of exercise, it is not always safe. This is especially true when around vehicles. Pedestrians are hit by cars and injured or killed at high rates.
Sadly, this was recently the case in Florida. A man was killed while walking along a road in Kissimmee. The fatal accident occurred on the evening of April 21 on Simpson Road.
The 76-year-old man was walking in the southbound lane of Simpson Road when he was hit by an unknown vehicle. He was thrown to the outside grass shoulder and left to die. The man died at the accident scene.
The driver of the vehicle fled the accident scene and did not provide medical aid or contact law enforcement. No witnesses saw the crash. There is also no information about the suspect vehicle,
Anyone with information about the crash is asked to contact the Florida Highway Patrol. The crash is still under investigation.
Risk Factors for Pedestrian Accidents
Anyone who walks in a roadway where vehicles travel can be a victim of a pedestrian accident. Pedestrian accidents are often catastrophic or fatal, as humans have nothing to protect them in the event of a crash, unlike occupants of motor vehicles.
Here are some things that can increase your risk of being involved in a pedestrian accident:
Children and the elderly are most likely to get hit by a vehicle. Those over age 65 have a greater chance of being hit and killed by a car, with 20% of traffic fatalities involving senior citizens. Children also face a high risk, with 19% of all fatal pedestrian accidents involving children between the ages of 5 and 9. When injuries occur, one quarter of the victims are pedestrians under the age of 16.
Lack of visibility. Not being able to see clearly is a huge issue for drivers. In fact, many pedestrian accidents happen when it is dark outside, such as in the late evening and early morning hours. Poor weather, such as rain, fog, and snow, can also make it hard for drivers to see pedestrians.
Not paying attention. In many cases, drivers are simply not paying attention. They may be distracted by their phones or other electronic devices. They may not be looking when backing up in a parking lot. They may also be focused on passengers or pets, causing them to run stop signs and red lights and hit pedestrians.
Contact Us Today
Pedestrians and motorists both need to do their part to stay safe on the roadways. Everyone needs to be alert and follow the rules of the road at all times.
If you have been injured in a crash, as a motorist or a pedestrian, seek legal help from the Kissimmee auto accident lawyers at Draper Law Office. We can assess your case and help you understand your legal options. Schedule a free consultation today by calling (407) 743-6628 or filling out the online form.
Source:
clickorlando.com/traffic/2023/04/22/76-year-old-kissimmee-man-killed-in-hit-and-run-crash-while-walking-in-road-troopers-say/