3 Killed In Head-On Crash In Kissimmee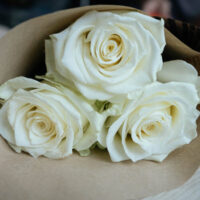 Whether you're driving or just navigating through life, it's important to stay in your lane. Not "staying in your lane" while at work or in a social setting can get you in a lot of trouble. Not staying in your lane while driving can get you in a fatal crash.
Sadly, this was recently the case in Kissimmee, when three people were killed in a head-on crash. The fatal crash occurred on the morning of March 4 on the Irlo Bronson Memorial Highway (U.S. Route 192), near Four Winds Boulevard.
A 32-year-old Bartow man was driving a sedan eastbound on Irlo Bronson Memorial Highway when it crossed over into oncoming traffic for unknown reason. It hit another sedan that was traveling westbound.
The driver of the second sedan, a 71-year-old man, and his two passengers, a 65-year-old woman and 78-year-old woman, were all killed in the crash. All three were from Kissimmee. A Lexus and a Toyota were involved in the accident.
Traffic was shut down on U.S. 192 in both directions for at least six hours as crews cleaned up and investigated. Florida Highway Patrol is still investigating the cause of the crash.
Staying in Your Lane
Driving is a skill that requires a lot of skill and focus. It's easy to get distracted even for a split second and start drifting into the adjacent lane. This can be a serious issue. If it's a multi-lane road, you could hit a car next to you. If it's a two-lane road, you could hit a vehicle head-on and suffer serious injuries.
That's why you need to stay centered in your lane. Here are some tips to help:
Keep your eyes on the road ahead. Don't focus on what is right in front of you, as that can cause you to lose focus.
Minimize distractions. Avoid distractions, such as using the phone, talking to passengers, eating, or fiddling with the radio.
Check the lane lines. Use your side mirrors to see where the lines are on the road.
Be careful when swerving. While you want to avoid hitting a pothole or other road hazard, you need to be careful. You could hit a vehicle in the adjacent lane.
Check your tires. If you find yourself drifting too much, it may not be driver error. If your tires are not fully inflated or are out of alignment, your car may pull to one side.
Contact Us Today 
It's important to stay in your lane while driving. If you veer into the adjacent lane, you can cause a deadly crash, as seen in this case.
If you have been involved in a crash, a Kissimmee auto accident lawyer from Draper Law Office can help you deal with the effects. We understand how serious these accidents can be. Contact us today to schedule a free consultation. Fill out the online form or call (407) 743-6628.
Source:
clickorlando.com/traffic/2023/03/04/us-192-shut-down-in-osceola-county-as-fhp-investigates-deadly-crash/