Child Support and Underemployment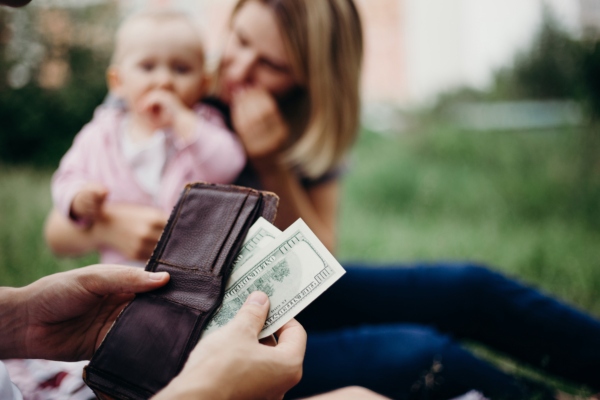 In Florida, when parents are no longer together or divorced, they remain obligated to provide support for their minor children. Typically, this means that the child will live with one parent the majority of the time while the other sees the child according to a schedule and pays child support. Sometimes, an obligated parent may intentionally accept a lower paying job in order to avoid having to pay a higher support amount. However, this tactic is not only inadvisable but can also have unintended negative consequences.
Florida Child Support
The Florida Child Support Guidelines are used to calculate how much child support a parent will have to pay. This complex calculation considers multiple factors such as the child's standard of living, medical and child care expenses, age, station in life, and each parent's financial status and ability to pay support. The guidelines also consider how much time the child spends with each parent, how the family is comprised, and the parent's obligation to support other children.
Voluntary Underemployment
Voluntary underemployment is when someone can earn more income but chooses to accept work which pays significantly less without a valid reason. For example, Stephen has routinely earned $60,000 per year in his position as a manager for the last ten years but then inexplicably elects to take another job within the company as a clerk making $40,000 per year. If this change in employment was Stephen's choice and is not connected to a logical reason, then Stephen is voluntarily underemployed.
Imputed Income
In the context of a child support case, imputed income is the amount someone should be earning given their experience, work history, skills, ability to work, and situation. A party can request that the court impute the other party's income or it may do so on its own. The court can examine evidence such as financial statements, pay stubs, tax returns in assessing a person's earning capacity.
In Stephen's case, the court could look at his ten-year earnings record and conclude that his imputed income should be $60,000 per year for purposes of calculating child support rather than his $45,000 annual salary. However, the court will not impute more income than an individual has made in the past. For instance, Stephen's imputed income would not be $80,000 if he did not have a history of earning that amount.
Choosing to take a pay cut or demotion which reduces your income while you are in the process of a divorce with children is usually viewed with suspicion. The attorneys at the Draper Law Firm are experienced in handling child support cases and know how to recover evidence of a party's voluntary underemployment. Please contact us to schedule a free consultation. We invite you to learn more about our firm here.