Dividing a Professional Partnership in a Divorce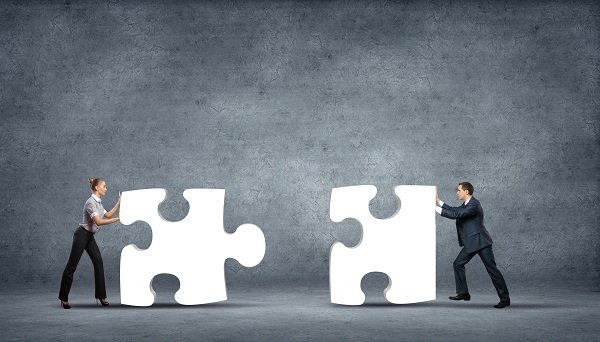 In a Florida divorce, all marital assets must be divided according to the doctrine of equitable distribution. This includes all of the couple's streams of income, which could be shares in small businesses or professional partnerships like law firms or physician's practices.
Dividing a small business or professional practice can make a couple's property division more complicated because these are not static assets. Dividing assets like this requires the court to first value each asset, then determine the couple's share of the asset if it has other owners. Once this is established, the court could have to determine what percentage of the couple's interest in the asset is actually marital property.
A Professional Partnership is a Business
Like any other type of business, a professional partnership must be assigned a market value in order to be equitably divided between a divorcing couple. There are a few ways to do this.
The business appraiser might determine a partnership's value by comparing it to other, similar partnerships that have recently sold. Another is to subtract the partnership's debts from its income and asset value. Which valuation method is employed depends on the couple's plan for the partnership after their divorce. Some individuals remain in practice. Others sell their practices and move onto new practices or other roles.
It is important to remember that if there are other partners at the practice, the court only values the percentage of the practice that is deemed to belong to the divorcing individual.
Valuing and Dividing a Share of a Professional Partnership
With a professional practice, the practice's tangible assets like furniture and equipment are not the only things the court must consider to determine its value. The court must also consider the practice's goodwill, its intangible value that rests on its relationship with the public. Personal goodwill is a very important component to consider when determining a practice's future income.
If the couple opts to sell the practice or share in a practice to a third party, they generally split the profits. One spouse might instead choose to buy out the other's share in the practice or opt to retain the practice separately in exchange for the other spouse receiving a larger share of other marital assets.
Draper Law Office Can Help you Navigate your Complex Property Division
When one or both partners in a marriage are part of a professional partnership, whether it is the same partnership or two separate partnerships, the entire value of those memberships must be divided equitably in their divorce. Contact Draper Law Office today online or by calling 866-767-4711 to set up your free, no-obligation consultation with us, during which we can discuss the specific financial obstacles you and your spouse face with your divorce.