Is There Dashcam Footage Of Your Florida Car Accident?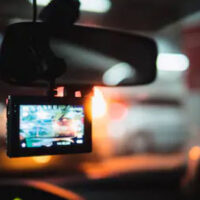 If you have been in an accident, you know that the collision itself is just one small part of the life-consuming nightmare that can follow. Medical bills, exhausted premiums, painful injuries and being unable to work are just some of the stressors that can emerge in the wake of a major car accident. It can also be very difficult to navigate the insurance claims process. Insurance claims adjusters usually begin calling as soon after the accident as possible, and create a sense of urgency to pressure you into accepting a lower settlement than you are entitled to.
Determining Who Caused an Accident
One of the most important determinations made following a car accident is who caused it. The party who is determined to be at fault for the crash is the party that is liable for all resulting harm, so it's critical that you not be misidentified as being at fault if you are not. It's also critical that the correct party is identified as being liable as quickly as possible. In complex car accidents where multiple vehicles are involved, the determination of liability can take many months. Multi-car pile-ups on the highway can take over a year to resolve and determine who was at fault. In making this determination, insurance companies rely on whatever evidence that they have at their disposal. They are likely to rely heavily on the police report, so it's important to be careful about what you say when you talk to the police. For instance, it's necessary not to make any statements that sound like an assumption of guilt, such as "I am an idiot," or "I'm so sorry." They will also rely on statements from witnesses. Any photographs or videos taken at the scene can also become highly determinative, so make sure to get plenty of close-up footage of damaged tires, vehicles, and equipment as this may be able to confirm improper maintenance later on. If there are security cameras around, they may also try to obtain it. Additionally, if either driver has dashcam footage of the accident, this may become highly influential in determining the at-fault driver. Dashcam footage can also significantly expedite the process of determining the at-fault party. 
Obtaining Dashcam Footage
If you were the driver and have dashcam footage of the accident demonstrating that you were not at fault for the accident, provide this to your lawyer as soon as possible. After an accident, you can ask the other driver if they have a dashcam. Although they may not be willing to voluntarily turn over the footage if it implicates them, knowing that they have it gives you the option of asking your lawyer to have the dashcam footage subpoenaed. Since the dash cam footage can be material evidence in the case, the judge may issue a subpoena to obtain it, which would obligate the other party to provide it and keep them from destroying it, if you can confirm its existence.
Talk to Draper Law Group
If you have been involved in a car accident, the experienced Kissimmee auto accident lawyers at Draper Law Group are ready to pursue every possible avenue to ensure we get you the maximum amount of compensation that you are entitled to. Contact us today to schedule a consultation.