Osceola School District helps students and families find the right "fit" school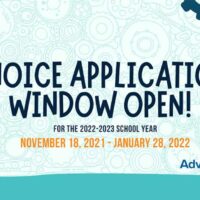 Public School Choice in Florida is the practice of allowing all families to make meaningful decisions about how and where their children will receive a primary and secondary education from a variety of public schools and programs. In Florida, Public School Choice options may include, but not be limited to, controlled open enrollment, charter schools, alternative schools, special programs, advanced placement, dual enrollment, International Baccalaureate, virtual school, home school and CTE Academies.
Public School Choice options are also encompassed in the Opportunity Scholarship Program and the McKay Scholarships for Students with Disabilities Program that can be found at OsceolaSchools.net.
*For further assistance please contact visit choiceprogramapplication@osceolaschools.net or call 407-870-4847.