Most Common Vehicle Defects And What To Do About Them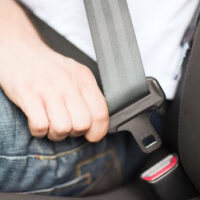 If you are a car owner, chances are you did a lot of research before deciding which vehicle to invest thousands of dollars in. Depending on your priorities, you probably tried to buy the safest and most high quality vehicle possible. This can make it all the more frustrating when a defect in your vehicle leads to a serious accident, injury, or even death. You deserve to be able to trust your vehicle to function the way it is intended to. When a defect in your vehicle results in injury or harm, you are entitled to compensation. If a vehicle defect has negatively impacted your life and cost you physically and financially, it's important to talk to an experienced personal injury lawyer as soon as possible. The information in this article is intended to be general. However, if you would like to receive personalized feedback based on your specific case, contact the Draper Law Group and schedule a consultation today.
3 Common Vehicle Defects
There's essentially no limit to the number and type of defects that can occur within a vehicle. After all, vehicles are complex pieces of machinery, and even a small glitch can cause major complications. There are some defects that occur more than others though. If you have suffered the consequences of these or any other vehicle defects, contact a lawyer at Draper Law Office to discuss your legal options.
Seat belts. Wearing a seatbelt is one of the best things that you can do to mitigate risk in an accident. But what happens when your seat belt doesn't work the way it's supposed to? Often, the consequences are grim. Unfortunately, seat belt defects are also not as uncommon as you might think. In fact, over three million people every year are injured due to malfunctioning seat belts. There are many components involved in the proper functioning of a seat belt, so there are many ways that a defect can occur, from a defective latch to a defective tension detector.
Airbags. Properly functioning airbags deploy during an accident to cushion your head upon impact. When airbags do not function properly, they can fail to deploy in an accident, leaving you without protection. Alternatively, airbags can deploy without warning. This can cause injuries such as bruises, burns, broken facial bones, whiplash, and other soft tissue injuries. An airbag deploying while you are driving is also likely to block your field of vision and cause you to lose control of the vehicle, potentially causing a real accident. Finally, airbags can deploy with too much force, causing serious injuries, including even concussions, severe facial burns, and blindness.
Door Latch Mechanisms. If door latch mechanisms are not functioning properly, the door latch can snap upon closure of the door, causing the door to bounce off of the vehicle. Alternatively, if any force is applied against a defective latch mechanism from inside the car (for instance, a passenger leaning against their door), the door can fall off of the car, potentially launching the passenger into traffic and causing collisions.
Talk to a Kissimmee, Florida Personal Injury Lawyer
If you have been injured in a crash or due to a vehicle defect, the experienced Kissimmee auto accident lawyers at Draper Law Office are here to help. Contact us today to schedule a consultation and find out how we will fight to get you the compensation that you are entitled to.