Kissimmee, Florida Reckless Driving Accidents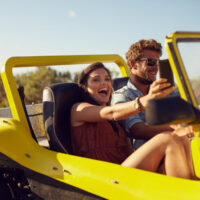 Reckless driving is one of the leading causes of traffic fatalities nationwide, and Florida is no exception. Under Florida law, reckless driving occurs whenever a driver acts in a way that intentionally places other people or property at risk, or acts in a way that demonstrates reckless disregard for the consequences of their actions. Reckless driving puts everyone on the road at risk. If you have been injured as a result of a car accident caused by someone else's reckless, careless, or malicious driving, it is important to hold them accountable and get the compensation that you need to recover from your injuries and move on with your life.
Common Reckless Driving Injuries
If you have been unlucky enough to be hit by a reckless driver, you may have suffered serious or even debilitating injuries as a result. Reckless driving commonly causes the following injuries:
Traumatic brain injuries
Broken and fractured bones
Head injuries
Injuries to the neck and spine
Herniated disk
Nerve damage
Soft tissue injuries
Whiplash
Lacerations, scrapes, and contusions
Sprains
Ligament injuries
Bruised or broken ribs
If you have suffered any of these injuries as a result of a reckless driving accident that was not your fault, you should not have to bear the burden of these injuries alone. A personal injury lawsuit can help you get the compensation that you need to recover and move forward with your life.
Damages for a Reckless Driving Accident
The amount of damages that you are entitled to for a reckless driving accident depends on how serious your injuries are and whether they are temporary or may permanently affect your ability to live and work. A personal injury lawsuit allows you to pursue compensation for all economic damages stemming from the accident. Economic injuries include all actual expenses or financial losses incurred as a result of the crash. These include things like medical expenses, medication, surgery, home care, and lost wages. You are also able to pursue compensation for pain and suffering, which is meant to compensate you for the emotional and physical trauma caused by the accident. These are usually calculated based on the total amount of your economic damages multiplied by a factor that corresponds with the level of severity of the injury. In some reckless driving cases, where the other driver's conduct was particularly egregious, punitive damages may also be awarded. Punitive damages may be awarded where the other driver acted with malice, intended to cause harm, or was driving so recklessly that they clearly had no regard for the consequences.
Schedule a Consultation with the Draper Law Office in Kissimmee, Florida
If you or a loved one have suffered serious injuries due to someone else's reckless driving, the experienced Kissimmee personal injury attorneys at the Draper Law Office want to hear from you. Contact the Draper Law Office today to schedule a consultation and find out how we can help you get the compensation that you are entitled to.
Source:
leg.state.fl.us/statutes/index.cfm?App_mode=Display_Statute&URL=0300-0399/0316/Sections/0316.192.html