Can I Sue The Bar If I Am Hit By A Drunk Driver?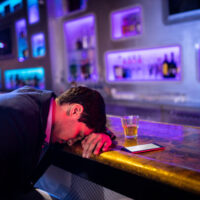 Drunk driving accidents can be catastrophic, resulting in serious physical and financial injuries. These accidents can be hard to accept knowing that they could have been entirely avoided if not for someone else's selfish and negligent choice to get behind the wheel while intoxicated. While most people will agree that the drunk driver is liable for a drunk driving accident, they are not always the only liable party. In some cases, the drunk driver's liability insurance will be insufficient to cover the total amount of injuries and damages caused to the victim. In such situations, Florida's Dram Shop Act may allow the victim to add additional liable parties to the lawsuit in order to collect the full amount of damages that they are entitled to.
Florida's Dram Shop Act
Florida's Dram Shop Act essentially makes bars and distributors of alcohol liable for harm caused by an intoxicated person if they served that person knowing that they were an underage minor or that they were an alcoholic. For instance, if a bartender continued to serve a patron who she knew to be an alcoholic and the patron was then in a car crash that caused serious injury to another person, the bar that served the patron could be added to the lawsuit as a liable party. Likewise, if the bar knowingly served someone who was underage and that person committed DUI and hit a pedestrian as a result, the bar could be held accountable under the Dram Shop Act. It is important to note that unlike other states, Florida's social host liability laws do not extend to private parties or individuals who serve alcohol to others in their homes. Additionally, grocery stores, liquor stores, and anyone who sells sealed bottles of alcohol cannot be held liable under this act. Because it can be slightly complicated to interpret and apply, it is a good idea to consult with an attorney if you have been hit by a drunk driver. Your personal injury attorney can review the facts of your case in order to determine all potentially liable parties and hold them accountable by bringing a personal injury lawsuit. In some cases, there may be other liable parties as well, for instance if a vehicle component malfunction or a poorly-marked intersection contributed to causing the crash. In situations like that, the government, city, or manufacturing company may also be held liable for contributing to causing the accident and your injuries. For this reason, even if the drunk driver who hit you was uninsured, there are still ways to recover for your injuries. You do not have to battle this alone.
Contact the Draper Law Office in Kissimmee, Florida
If you have been seriously injured by a drunk driver, the experienced Kissimmee personal injury attorneys at the Draper Law Office are ready to help. Contact the Draper Law Office today to schedule a consultation and find out how we will fight to get you the compensation that you are entitled to.
Source:
leg.state.fl.us/Statutes/index.cfm?App_mode=Display_Statute&URL=0700-0799/0768/Sections/0768.125.html