St. Cloud woman dead after being ejected from SUV, run over by oncoming car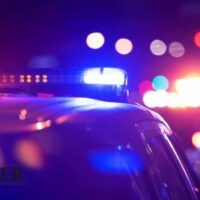 A St. Cloud woman is dead after losing control of her SUV on US 192 near 1-4 causing her to hit a curb and become ejected from her vehicle. The woman was then run over by an oncoming car.
According to authorities, the 42-year-old St. Cloud woman was driving her SUV Eastbound on U.S. 192 near I-4 on Sunday when for an unknown reason she lost control of the SUV and hit a curb.  The impact caused the vehicle to overturn, ejecting the woman into the westbound lanes.
A vehicle driven by a 37-year-old Lakeland woman was traveling westbound and could not avoid the woman who was laying in the roadway and unfortunately ran her over,
The woman who was run over was pronounced dead at the scene. According to FHP she was not wearing a seatbelt.
Establishing liability in unfortunate incidents like this can be complex, so it's important to engage with an experienced attorney who will ensure that your rights are protected and who can advocate on your behalf. Draper Law Office has been serving the Central Florida community since 1984 and they will fight for you and for justice. Call 407-846-0075 to speak to one of our experienced attorneys. Remember, in times of need. Call Draper Law Office.