The Top Reasons Why American Couples Divorce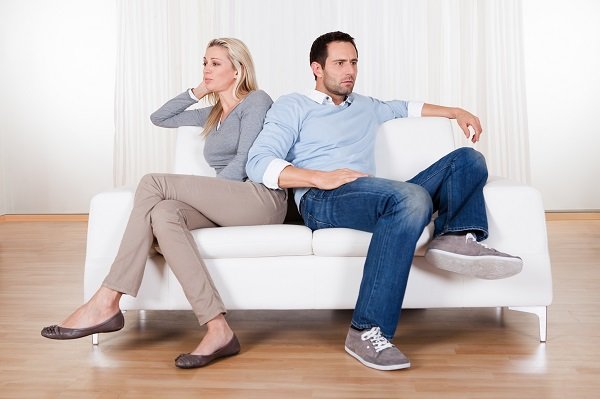 Many different issues can drive a couple to file for divorce. Many of these are universal difficulties that have destroyed marriages all over the world for hundreds, even thousands, of years. Do an online search for the top reasons why American couples divorce and you will find the same issues listed again and again. This is not lazy reporting – it is the reality of marriage and divorce in America today.
If you can recognize one or more of the following issues in your marriage, it could be possible for you to keep them from becoming so severe that you have no choice but to divorce. Work with an experienced marital counselor to develop strategies to resolve these conflicts.
Financial Disagreements
Money is the most common reason why couples fight. Fights can be over how money is spent, how it is saved, and what the couple should do about their financial difficulties. Couples who cannot agree about finances can benefit from working with financial advisors, who can evaluate their financial states and advise them about productive uses of their money.
Infidelity
This is perhaps the most difficult issue on our list for a couple to overcome because the ability to work past infidelity rests on both partners' personalities. Unlike the others, infidelity does not often "start small" and escalate – it can happen with little notice and once it does, an individual's trust in his or her partner can be permanently destroyed. This does not mean you cannot recover from infidelity, just that it can take more work than the other issues in this blog post.
Difficulty Co-parenting with Former Partners
When an individual with a child from a previous relationship enters a marriage, that child's other parent indirectly enters the marriage as well. When both spouses have children of their own, the stress of merging their families and working out productive ways to parent together and with their previous partners can drive them apart, sometimes permanently.
Poor Communication
Poor communication is often the root cause of the issues that drive couples to divorce. Communicating ineffectively with a partner about financial decisions, parenting expectations, boundaries regarding co-parents and children, and general lifestyle choices can slowly eat away at the foundation of a relationship, pushing spouses apart until they are in an irreparable marriage.
Strong communication and effective problem-solving skills are critical tools for any married couple. A marital counselor can help a couple develop these skills and use them effectively during disagreements.
Draper Law Office Can Help you Complete the Divorce Process
Take the next step toward exiting your marriage by scheduling your free, no-obligation consultation with Draper Law Office today. Visit our firm online or call us at 866-767-4711 to get started. We have two convenient Central Florida offices to serve you better: Orlando, and Kissimmee.