Are Trampoline Parks Dangerous?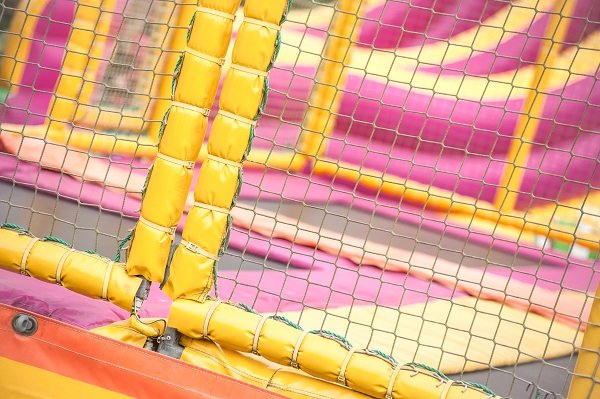 In a word, yes. But there is some debate over whether trampoline parks are more dangerous than other activities children and teens enjoy, like playing sports. As trampoline parks, indoor playgrounds comprised of multiple trampolines linked together, continue to grow in popularity, so will the number and publicity of trampoline park injuries.
Annually, more than 90,000 patients are admitted to emergency rooms across the United States for trampoline-related injuries. The bulk of these injuries are from the use of home trampolines. According to a 2012 study by the medical journal Pediatrics, trampoline use has a lower injury rate per 1,000 exposures than baseball, soccer, softball, and football.
Injuries you or your Child Can Suffer in a Trampoline Park
Even when used correctly, there are injury risks associated with trampoline use. These include:
Sprains;
Strains;
Broken bones;
Friction burns; and
Head trauma.
Staying Safe At a Trampoline Park
If you bring your child to a trampoline park, supervise him or her closely at all times. Before your child begins to play, discuss the facility's safety rules with him or her and be sure he or she understands these rules.
Research trampoline parks in your area before you decide to bring your child to one. Read reviews online to find out if any parks are lacking sufficient safety provisions so you know which parks to avoid. Consider calling each park to ask about their injury policies and whether they have first aid kits to help yourself make this determination.
Who is Liable when an Injury Occurs at a Trampoline Park?
Owners of private businesses have premises liability, the responsibility to prevent injuries to social and commercial guests of their properties and liability for any preventable injuries that occur. This requires property owners to take reasonable care to prevent injuries by installing proper safety equipment, removing any known hazards, and with facilities like trampoline parks, provide clear instructions for the safe use of the facility's equipment. Trampoline park owners are not liable for damages that result from injuries caused by misuse of their equipment or through accidents they cannot prevent, like a child landing wrong or two children crashing in mid-jump.
Florida Personal Injury Lawyers at Draper Law Office Can Help You Seek Compensation for your Damages
If you or your child suffered an injury in an accident at a trampoline park, you could be entitled to recover monetary compensation for your damages through a personal injury claim. To learn more, call Draper Law Office today at 866-767-4711 to set up your free, no-obligation consultation in one of our two convenient offices. During your consultation, we can discuss your case and help you determine the most appropriate way to proceed with your claim.