Construction worker fatally struck by car in Poinciana during early morning commute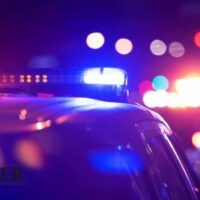 The Florida Highway Patrol recently reported that a 71-year-old Kissimmee man was driving southbound on South Poinciana Boulevard in Kissimmee in the right lane when he fatally struck a construction worker who was attempting to stop both lanes of traffic.
The 43-tear-old construction worker from Longwood was standing in the roadway and had successfully stopped the southbound traffic in the left lane but the right lane traffic heading southbound failed to stop, which ended with the construction worker being fatally struck by a car  driven by a 71-year-old man from Kissimmee.
The construction worker was transported to Osceola Regional Medical Center where he later was pronounced dead.
The driver, who was wearing a seat belt, was not injured, according to the FHP. The fatal crash remains under investigation.
When these types of unfortunate incidents take place it's extremely important to speak to an experienced attorney to discern whether one of the parties involved might be liable. Draper Law Office has served the community since 1984, and our team of personal injury and wrongful death lawyers have been protecting the rights of accident victims for years. Contact us today for a free consultation about your case at 407-846-0075.