Helping Your Loved One Recover From a Traumatic Brain Injury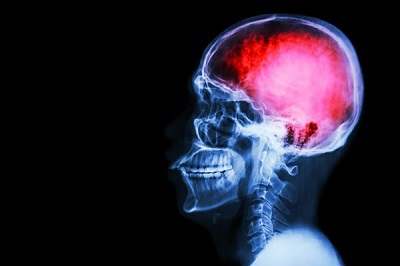 A traumatic brain injury can have a devastating impact on the individual and their loved ones. This condition is a leading cause of death and disability in the United States. When a loved one has a traumatic brain injury, it can be difficult to know how to assist them in coping with their trauma as they work towards healing.
What is a traumatic brain injury?
A traumatic brain injury (TBI) is a condition which is caused by impact to a person's head or a penetrating head injury that disrupts the normal brain function. Someone who has this condition may experience symptoms which are considered mild, such as a brief shift in their mental state or consciousness, or severe which involves long-term memory loss or consciousness.
Become Familiar with the Symptoms of TBI
The causes of TBI can range from a jolt or bump to the head to bone fragments or an object puncturing the brain. Consequently, number and types of the symptoms a person may experience will depend on the extent of their injury. One way you can support your loved one as they recover is by being knowledgeable about their symptoms. Physically, the person may have problems with their sleep, vision, coordination, headaches and experience weakness. Their thought processes may be affected which could result in impaired judgment and limitations on their ability to concentrate and remember information. Emotionally, the individual may become irritable or quick to become angry and frustrated. They may also experience depression or have trouble with social interactions. Knowing the signs and symptoms will help you recognize what is happening with your loved one and can help you to support them when they are symptomatic.
Be Patient
Being patient is one of the best things you can do for your loved one with TBI. Brain function is a delicate matter, and it will take time for them to recover. You may have to repeatedly remind your loved one of seemingly simple information and help them with cognitive tasks which they were once able to easily complete. They are likely to encounter frustration and anger at times. When this occurs, do your best to be a calming influence and remind them that they are in the recovery process. By being tolerant and respectful during these occurrences, you can help your loved one work towards achieving increased cognitive health in a supportive environment.
Provide Social Interaction and Help with Routine Tasks
Another important way to demonstrate your support for your loved one with TBI is to keep checking on them. They may be socially isolated due to their condition. By coming to see them, you will be providing much-needed social interaction. You could also bring meals and offer to drive them to medical appointments. Both of these tasks may seem daunting to someone with cognitive impairment and having someone else take care of them can provide welcome relief. Ultimately, supporting your loved one's healing process will be a matter of being there for them, being patient, and providing loving encouragement.
Providing support to a loved one who has suffered TBI can be challenging. However, with patience and understanding, you can assist them as they work through their healing process.
If your loved one has suffered TBI or another injury the Draper Firm can provide you with information and resources which may be of assistance. Please contact us to schedule a free consultation. We invite you to learn more about our firm here.