How an Expert Can Make a Difference in Your Personal Injury Case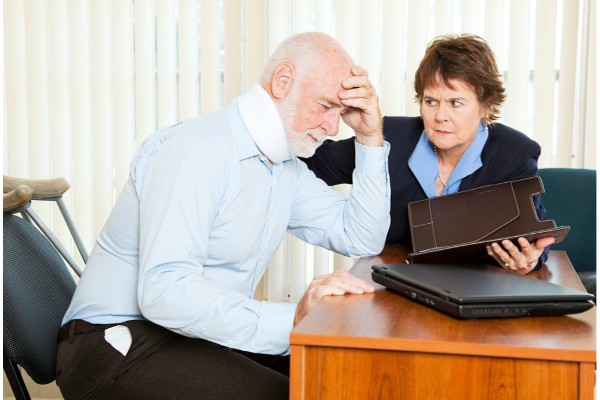 When you are injured due to someone else's negligence, the consequences can impact your health, work, family, and future. Being suddenly put in this position can mean enduring problems such as mounting medical bills, missed time at work, property damage, pain and suffering, and uncertain future expenses. Unfortunately, sometimes damages are difficult to define and quantify. Having an expert examine and explain your damages can be the difference between getting the compensation you deserve and not having what you need.
What is an Expert Witness?
An expert witness is someone who has specialized training, knowledge, education or experience which qualifies them to give an opinion on a specific issue. For example, an orthopedic surgeon could be an expert on bone fractures, their potential to heal, and how an individual may be impacted over time by this kind of injury. A mental health professional such as a psychologist or licensed counselor could provide an expert opinion on an injured person's emotional or mental reactions to being hurt. When there is a collision, there are accident reconstruction experts who can recreate a crash and give an opinion as to how the accident occurred and who was at fault.
Different Kinds of Expert Witnesses
There are different kinds of expert witnesses. Generally, the distinction is whether the expert is testifying or consulting.
. A testifying expert is an expert who will testify in court about a matter in a case. Testifying witnesses can help explain complex information and provide thorough information for the fact finder. A doctor, for example, could provide detailed testimony which explains an injury and how it will inhibit the victim's ability to function fully.
. The consulting expert is an individual who will not testify about their opinion but can be used to help your attorney understand specific subject matter. For instance, an engineer could be used as a consulting expert to help explain how a device is constructed and functions.
An expert can also be both a consulting and testifying expert in a case. When an expert is testifying expert, the opposing side can ask questions about who they are and request access to the material the expert relied upon when forming their opinion. The other party cannot, however, ask for the same information regarding a consulting expert.
How an Expert Can Help
Having an expert to either help your counsel understand the evidence or testify regarding your injuries or the accident can be instrumental to the success of your case. The more your attorney and the fact finder can comprehend about your situation and damages the better it will be for you. Additionally, some damages are difficult to value without expert assistance. For example, putting a dollar amount on damages such as pain and suffering, loss of functioning, and future earning potential can seem speculative without the support of an expert opinion. Likewise, having an expert reconstruct the events which caused your injuries and provide information about causation can be of significant assistance in proving fault.
While having an expert on your case can be beneficial it is critical that you have the right professionals looking at your evidence. At the Draper Firm, we know which experts to call to evaluate and give opinions about your case. If you have been injured due to another's negligence contact us today to speak with an experienced personal attorney, who can help you build your case and get the compensation you deserve.