Pedestrian hit and killed by Fed-Ex Truck on SR-528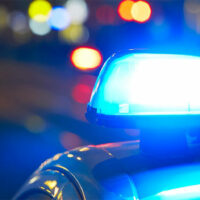 A 46-year-old man was fatally struck by a Fed-Ex truck on SR-528 on December 30 after he walked directly into the path of the oncoming truck, according to Florida Highway Patrol.
Around 8 pm on Thursday, December 30, a Fed-Ex truck was heading westbound on SR-528 when it fatally struck an Orlando man that was standing next to his vehicle in the shoulder and for some reason walked directly into the path of the Fed-Ex truck.
The man was pronounced dead at the scene and the crash is under investigation.
There has been a large increase in pedestrian-related accidents in 2021. Distracted drivers, impaired drivers, poor driving and visibility conditions, and roads unable to handle the heavy flow of traffic are all factors in these crashes, and quite often they can be traced back to someone's negligence or poor decisions.
If you, or a loved one, have been involved in a crash where the other party is at fault, call Draper Law at 407-846-0075. We've been helping people involved in these types of crashes to understand their rights since 1984. Remember, in times of need you can call Draper Law Office.