Tesla driver crashes into FHP patrol car and disabled vehicle, claims autopilot feature was on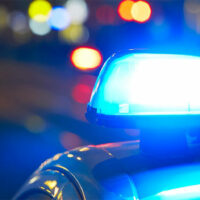 A disabled Mercedes SUV and a stopped Florida Highway patrol car were both struck by a Tesla on I-4 in downtown Orlando recently. After the collision, the Tesla driver told troopers her autopilot feature was on and must have malfunctioned.
When a Tesla's autopilot is on it is designed to stay in its lane, brake, and accelerate to keep up with traffic and avoid other cars using the car's cameras and radar. It warns drivers after a few seconds to make sure their hands are on the wheel and will turn off autopilot if drivers let go.
Autopilot is supposed to stop the car or move over for all obstacles, including emergency vehicles but the Tesla driver told troopers that early Saturday morning her Tesla did not, even with the patrol car's red and blue emergency lights flashing.
"From what we hear they Tesla's should be able to confirm whether or not this mode, auto mode whatever they call it, was active or inactive at the time of the impact," FHP Lt. Kim Montes said. "Obviously we have to take the word of the driver to an extent, but we have the technology to pursue further and we're going to attempt to do that."
No one was injured, so the crash is not a criminal case which means the driver is required to give her Tesla crash data to FHP.
Montes said the trooper pulled over in the right lane of I-4 behind an SUV that was stopped and then got out onto the highway to assist the Mercedes driver. Had he not gotten out of his patrol when he did, Montes said the Trooper would likely be dead.
"We're very lucky he was able to get out of the road, because after the impact with a Tesla and the patrol car, the Tesla kind of swung around and hit the disabled vehicle," Montes said.
As more and more technology makes its way to our roadways, we are likely to similar incidents to the one that took place in Orlando. Who is actually at fault for this type of crash? Is it the Tesla driver, or did the Tesla malfunction and is the manufacturer liable?
Establishing liability in crashes like this can be complex, so it's important to engage with an experienced attorney who will ensure your rights are protected and who can advocate on your behalf. Draper Law Office has been serving the Central Florida community since 1984 and they will fight for you and for justice.