Hit-and-run crash in Orange County leaves one dead, two others injured, FHP says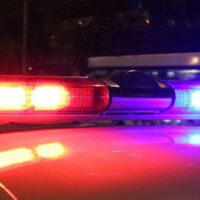 A recent Orange County Florida hit-and-run crash left one person dead and two injured, according to the Florida Highway Patrol.
A Ford pick-up truck was driving south on Orange Blossom Trail in Orlando when the driver tried to make a left turn onto Doss Avenue, driving directly into the path of an Acura traveling north, striking it on its left side.
The Acura, with three 20-year-olds, left the road and struck a tree, according to the FHP. All three 20-year-olds, two men and a woman, were taken to Orlando Health following the crash.
FHP said one of the passengers later died at the hospital, while the driver experienced serious injuries and the woman is suffering from minor injuries.
According to the FHP, the driver of the pickup truck, who is unknown, fled the scene.
Anyone with information on the crash or the driver is asked to contact Crimeline or the FHP at (407) 737-2213.
The crash remains under investigation.
If you or a loved one are involved in a tragic accident like this one, there are many things to consider. It's important to consult an experienced legal team, like the attorneys at Draper Law in Central Florida. Draper Law Office has been serving the community since 1984.
In times of need, call Draper Law Office at 407-846-0075 to get immediate help making sure that all of your rights are protected.