Safe Driving During the Holidays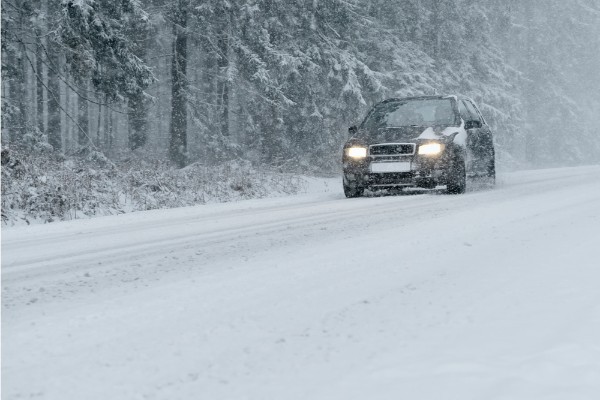 During the holidays you can frequently find yourself driving to run errands, visit family and friends, and attend festivities and events. This time of year can also bring out-of-town visitors who are unfamiliar with local areas and road conditions. With all of this activity, drivers can become easily distracted and forget to be careful with one another. The good news is that by being mindful of hazards and aware of your surroundings and actions, you can practice safe driving during the holidays.
Drive at or Under the Speed Limit
Traveling to different destinations and getting last minute shopping done can make you feel like it's necessary to rush. However, driving too fast can result in not being able to stop in time to avoid an accident. When another driver is doing the same thing, it increases the chances that you both could be involved in a potentially serious collision. By being aware of your speed and traveling at or below the posted speed limit, you can help limit the chances of a crash. To help alleviate the feeling that you have to hurry, try to give yourself extra time to get where you are going so that you can arrive safely.
Don't Drink and Drive
The holiday season can give us many opportunities to celebrate at gatherings where generous servings of alcohol are available. It can be all too easy to get caught up in the merriment and unexpectedly have too much to drink. If you anticipate being somewhere and drinking, make arrangements for transportation beforehand by having a designated driver or using a cab or ride service to get to and from the event. Getting behind the wheel after having too much to drink is dangerous and not worth the possible consequences.
Drive Extra Defensively
During this time of year, out-of-town, impatient, and distracted drivers will be out in more significant numbers than usual. While driving defensively is always a good habit, making a concerted effort to do in these conditions can help you avoid accidents. You should be on the watch for things such as other cars drifting in and out of lanes, drivers making sudden transitions or even crossing multiple lanes to turn into a crowded shopping or restaurant areas. There will also be more pedestrians in places such as shopping area parking lots, holiday attractions, and popular streets. When you see more people walking around than usual, drive slower and watch out for the possibility of someone suddenly stepping in front of your vehicle.
At the Draper Firm, we wish you a happy and safe holiday season. We also understand that sometimes no matter how careful a driver may be, accidents can still happen. If you are involved in a motor vehicle accident during the holidays, we have experienced attorneys who are ready to help you determine out your next steps. Please contact us to schedule a free consultation. We invite you to learn more about our firm here.