Safe Fun in the Sun: Summer Safety Tips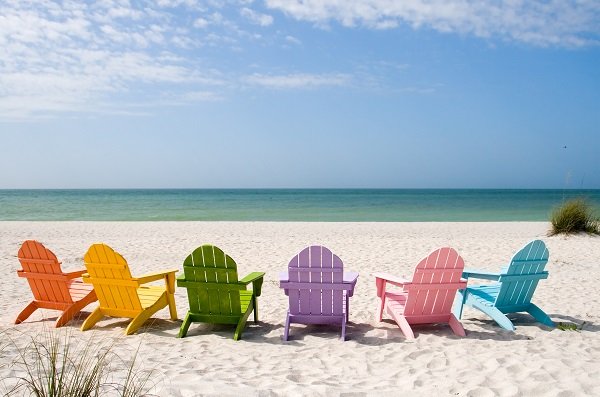 Summers in Florida are the perfect time for fun in the sun and creating memories with friends and family that will last a lifetime. Whether it's splashing around in the ocean, taking daring roller coaster rides, or relaxing at a campsite, our beautiful state offers it all!
To keep you and your family safe during your summer fun, follow these summer safety tips!
Swimming Summer Safety Tips
Did you know that drowning is the leading cause of injury death among children ages 1-4 in Florida? To address these tragedies, the Florida Department of Health's Injury Prevention Section launched the WaterproofFL Campaign: Pool Safety is Everyone's Responsibility. The campaign calls for supervision, barriers, and emergency preparedness.
Never leave a child unsupervised in a pool area or near a body of water.
Install four-sided isolation fencing with a self-latching gate around pools and spas. Install alarms on all doors and windows leading to the pool.
Learn to swim and never swim alone or while under the influence of drugs or alcohol.
When operating watercraft, do so safety and legally.
Do not dive into water less than nine feet deep.
Learn CPR.
Visit the WaterproofFL.com to learn how to secure your pool and protect our children from drowning accidents. Learn more about water safety in our article Facts About Drowning Accidents.
Playground Summer Safety Tips
The CDC reports that 200,000 children ages 14 and younger are treated at emergency departments in the U.S. each year. Of these, more than 20,000 of these children are treated for traumatic brain injuries (TBI).
It is important to actively supervise your kids on the playground.
Slide Safety: Always slide feet-first. Do not run down the slide, or climb back up the slide.
Swing Safety: Swing only in the direction the swing is supposed to move. Teach your children to swing upright, not on their stomachs or while leaning back. Ensure the ground under the swing is designed for soft landings. Woodchips make a good playground surface, concrete does not. According to Safe Kids Worldwide, the soft surface should extend to at least twice the height of the swing set.
Jungle Gym Safety: Teach children to be careful at the top of the structure, not to jump from high heights, and not to roughhouse while on the jungle gym.
Safe Surfacing: Ensure the playground uses surfaces meant to absorb impact like sand, woodchips, or mulch. Playground covered in asphalt, concrete, or gravel are simply not as safe for children to play on. Safe Kids Worldwide says the surfacing should extend 6-feet in all directions around stationary equipment and be at least 1-foot deep.
Safe Fun in the Sun
Wear sunscreen and ensure that your kids wear sunscreen. The sun's ultraviolet (UV) rays can damage your skin in as little as 15 minutes. Always apply broad spectrum sunscreen with at least SPF 15 before you go outside. Apply sunscreen even on slightly cool or cloudy days, because you can still get sun burnt.
If you have questions about swimming pool or playground injuries, call our office today 866-767-4711 to schedule a free consultation.
Draper Law Office proudly serves clients throughout Central Florida, including Kissimmee, and Orlando, and Osceola County and Orange County, FL.