Suing For Negligent Mall Security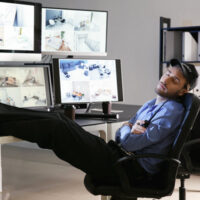 If you have been injured at a shopping mall, you are not alone. As much as shopping can be like therapy, it can also pose serious risks if the facility does not take reasonable precautions to protect its customers. If a mall has been made aware of a certain type of risk and fails to take measures to warn patrons or mitigate the hazard, it may be possible to hold the mall accountable for any harm that occurs as a result. One of the most common ways that malls fail their patrons is by ignoring accounts of robbery and physical assault. Physical assaults at malls spike during December when there are the most disputes over parking spaces. If you have been injured at a mall in an assault or accident that you believe could have been prevented, it's important to talk to a lawyer as soon as possible. It can be hard to get all the information that you need to prove your case (similar past assaults, altercations, and incidents that the mall was aware of) without the help of a legal expert. If you would like to talk one-on-one to an experienced Kissimmee, Florida personal injury attorney, contact Draper Law Office to schedule a consultation.
When Can You Sue for Negligent Mall Security?
There are a number of criteria that must be met in order to sue successfully for negligent mall security. First, you must have been on the property legally. For a mall, this means that you were there during business hours to shop, and were not trespassing. Additionally, the harm that you suffered must have been foreseeable to the mall, or at least, it should reasonably have been foreseeable to the mall. The facility cannot escape liability by claiming that they had no knowledge of similar prior attacks if a reasonable inquiry could have revealed this information to them. For instance, if there is a corner of the mall where no security cameras point and there have been a number of robberies in that corner, the mall has a responsibility to address the issue by installing more cameras in the corner, increasing security in the area, and/or making customers aware of the harm. If the mall does not take action to remedy the danger, and another person is robbed and harmed in that area, then they can be held accountable because had they taken proper action that harm could have been prevented. It's also important to note that you must have damages in order to bring a lawsuit. You must be able to quantify these damages financially, for instance, by showing medical bills.
Schedule a Consultation with Draper Law Office
If you or a loved one have been injured at a mall due to an accident that could have been avoided, you do not have to navigate the process alone. Our Kissimmee personal injury lawyers will fight to hold the negligent facility accountable and get you the maximum amount of compensation that you are entitled to. Call the Draper Law Office to schedule your consultation today.