The Difference Between a Fault vs. No Fault State for Car Accidents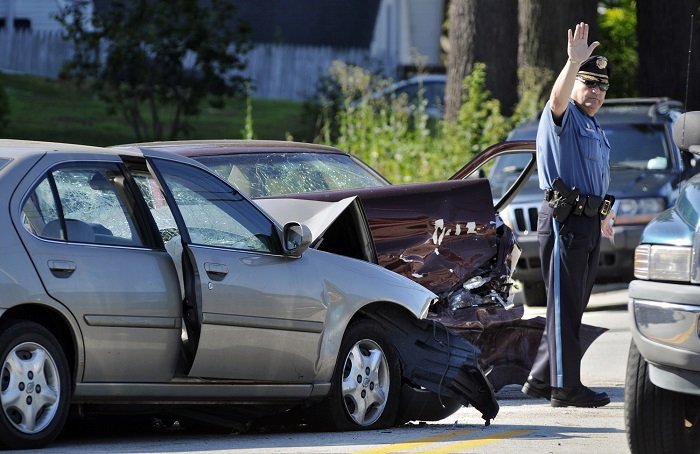 When most people are in a car accident, one of the first things they think about is whose fault it is. The reality is, this doesn't always matter. Some states don't require proof of fault for you to make a claim on your insurance, while others do. But the differences can have a very big impact on your next steps with the insurance company, the other driver and (potentially) your car accident lawyer. As with anything, there are pros and cons for each.
"Fault" States
Most states in the U.S. are so-called "fault" states. That means who is at fault is paramount in determining whose insurance company (or which individual) pays who what. The person who's determined to be at fault is the person who pays (or whose insurance pays). It's not black and white in many cases, though. If both parties bear some responsibility, the amount due to the injured party will be reduced based on the "percentage" of fault they're determined to have.
In a fault state, you can generally sue the at-fault driver. Your state's driving laws determines what is constituted as "at fault". Unfortunately, this leads to expensive, protracted legal battles, and the insurance companies may raise rates to offset the legal expenses they incur.
"No-fault" States
Some states have opted for "no-fault" as the default insurance coverage to reduce the number of personal injury lawsuits. A no-fault insurance policy means that you're insuring yourself, so it doesn't matter whose fault it is. If you're injured in an accident, you can make a claim on your own insurance and it will pay it (theoretically), and the reduction in lawsuits will keep insurance rates lower for everyone.
It provides coverage for things like medical expenses and lost income. And it doesn't matter who is responsible for the accident. The good news is, it often resolves the claim. The bad news is, there are serious limits on whether or not you can sue, usually limiting it to very serious injuries or death. In Florida, for example, you may have to prove permanent injury or disfigurement to do so, but you may be able to sue them outside the no-fault system.
Other Coverage
You may be able to purchase additional (non-legally-required) coverage in some states to decrease your liability. You may also be able to opt into one system or the other in some states.
What to Say to Your Insurance Company
In a no-fault state, you may be required to cooperate with your insurance company. That said, it may also be in your best interest to consult with a lawyer before you talk to them unless your injuries and issues are minor. If you've been injured in an auto accident, call the Kissimmee, Florida personal injury attorneys at Draper Law Offices at 866-767-4711 for a free, no-obligation consultation.