Theme Park Slip and Fall Attorney – What to do at an Orlando Theme Park?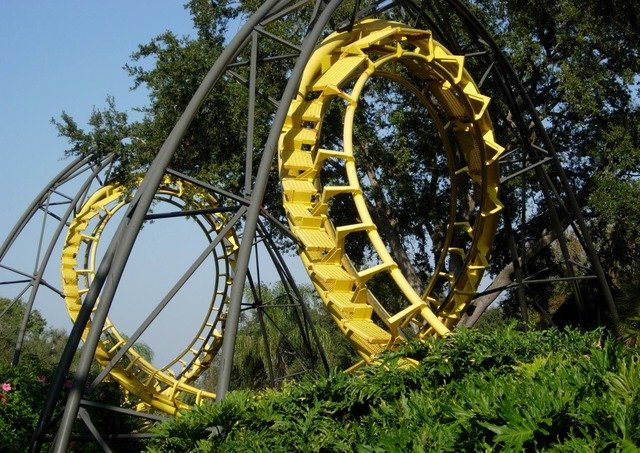 Ah, Florida — there's a reason they call it the Sunshine State. And when you get as much sunshine as we do, it's no surprise so many theme parks make their home here. In Orlando alone, there's Walt Disney World, Aquatica Orlando, Legoland, Sea World, Islands of Adventure and Universal Studios (just to name a few).
But with all that fun to be had, there are sure to be some injuries along the way. Theme park accidents do happen, but that doesn't mean they don't have a responsibility to make sure their parks are as safe as they are fun. According to the Orlando Sentinel, 50 percent of the injuries involve slips and trips that result in falls.
Slip and Fall Accidents Can Be Serious
When most people think of a slip and fall, they usually imagine bumping or scraping their knee. Maybe a little gravel dug into your hand. It'll get better in a few days, right? Not always. They can result in broken bones , head injuries and other injuries that may be pretty pricey at the ER. They could even cause lifelong complications.
Doesn't a Fall Just Mean You're a Klutz?
Maybe. But often, it's because the theme park failed to take the proper steps to prevent accidents. What those proper steps are may depend on what type of park they are. Sea World will obviously have to be pretty vigilant against wet sidewalks, though that doesn't mean someone else can let water stand.
They almost all have food courts and few people stop long enough to eat — if you're brave enough, you can finish that corn dog while you're in line for the roller coaster (we really don't recommend that, though). But that means they've got to have plenty of trashcans where people can discard trash and uneaten items. They also need to have people patrolling since a lot of people are too impatient to find one.
There are tons of things they have a duty to protect you from, so if you're injured, a lawsuit may be in your future. The reality is, they're sued a lot and they do know it's coming. If they rolled over and paid every claim without a lawsuit, they'd be out of money fast, so they're probably going to fight.
Do I Have a Lawsuit?
In order to win the lawsuit, you have to prove you're injured, which will involve getting information from the doctor(s) or other medical professionals who treated you. They'll have to speak both to the injury, and if it's involved in your claim, your future prognosis. But you also have to prove they had a duty to protect you and the negligence of the duty is what caused the injury.
What do they have a duty to protect you from? Anything they could be reasonably expected to know could potentially cause injury. If you trip because you didn't tie your shoe, that probably isn't their fault. There are obvious things they should protect you from (standing water, anything you could slip on, walking in an area they know to be hazardous, etc.). But there are also some not-so-obvious things. If you've been injured because you fell at a theme park, it's best to chat with a personal injury lawyer, most of whom give free initial consultations. If you tell them your story, they could see something you don't.
Will I Win?
It depends on what happened. A qualified personal injury lawyer can help you determine whether your case is good, but they can't guarantee you'll win. The good news is, you won't pay us if we don't. It's possible the theme park will deny responsibility, but that doesn't mean you won't win (and if you got a lawyer willing to fight for you, they may just change their minds and settle).
You can sue them for medical expenses, lost wages and more, but it's best if you have a qualified personal injury lawyer like the team at Draper Law Office in Kissimmee, FL.
If you believe a theme park or their employees' negligence caused cause you or your loved one to slip and fall, resulting in injury, contact the Kissimmee personal injury lawyers at Draper Law Office at 866-767-4711 for a free, no-obligation consultation.
We'll find out all about how your accident happened and help you determine whether the theme park may be responsible. Then we'll fight to make sure they are held financially responsible, too.