Traumatic Brain Injury for Car Accident Victims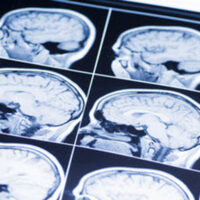 Those who are injured by auto accidents are often concerned about getting treatment for their injuries. In and around the central Florida area, there are a wide variety of top-notch medical centers and healthcare providers, but this does not always mean that car accident victims are able to get the best care. There are many reasons for the disparity in access to healthcare between those who are suffering a car accident injury and those using health insurance for routine medical care, but one area of treatment is perhaps the most challenging: TBI (or traumatic brain injury). Experienced brain injury attorneys know just how difficult these injuries can be to properly diagnose and treat, which is why it is important to get the best care possible from the start.
What is a Traumatic Brain Injury? 
Any time the brain suffers a physical trauma, it is technically considered a brain injury. TBI can come in many forms and levels of severity. For instance, a concussion is a mild brain injury, whereas a severe head injury leading to unconsciousness may be considered moderate or even severe.
Diagnosing TBI 
Doctors often use imaging results combined with patient history and neurological tests to diagnose TBI. However, it is unfortunately difficult to find objective and obvious indicators of TBI, especially in milder cases.
How Common is TBI? 
TBIs are very common, especially when there are traumatic mechanisms of injury (e.g. falls, car wrecks, construction injuries, work injuries, etc.). According to information from the Centers for Disease Control and Prevention (CDC), in 2014 alone there were more than 2.5 million visits to hospital emergency departments. Many of those were children.
How do Car Wrecks Cause Brain Injuries? 
A TBI can happen very quickly and without you realizing it. Anytime the brain is shaken about inside the skull, there is a good chance of bruising to the brain. Small wounds to the brain can be microscopic and difficult or even impossible to detect on x-rays and even many MRI studies. However, there are physicians and facilities specializing in treating TBI who maintain high-resolution focused imaging equipment, designed primarily for the purpose of helping to identify and diagnose a recent TBI. Such tests can be instrumental in proving a TBI was caused in a car accident.
Myths About TBI 
Perhaps the most important thing to keep in mind is that even though a TBI is not visible to outsiders, it is real for the sufferer. The symptoms can be quite troubling and include many of the following (not an exhaustive list by any means):
Headaches
Irritability
Nausea
Anger
Confusion
Frustration
Lack of concentration
Trouble focusing
Changes to senses (smell, taste, vision, etc.)
Difficulty speaking
If you have suffered any of these symptoms following a car accident or serious head injury, you should call an attorney right away to discuss your options and whether compensation could be available to help cover the cost of treatment. If you know someone struggling with TBI after a crash, reach out to the Kissimmee personal injury attorneys at the Draper Law Office today, and get scheduled for a completely free consultation right away.
Resource:
cdc.gov/traumaticbraininjury/data/tbi-ed-visits.html