Warning Signs of Nursing Home Abuse and Neglect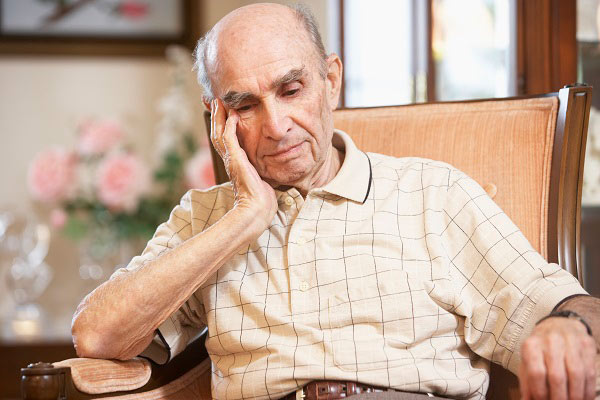 In Florida, there are approximately 683 licensed nursing homes which account for nearly 84,000 beds. People who reside in these facilities have physical and cognitive conditions which require 24-hour care and supervision. Unfortunately, due to their infirmities, nursing home residents are vulnerable to abuse and neglect at the hands of those who are supposed to be providing them with a safe and therapeutic living environment. By being aware of the warning signs of nursing home abuse and neglect, you can help protect your loved one.
Appearance and Hygiene Concerns
One of the first things to look for when determining if there is abuse or neglect is your loved one's appearance. If they seem physically unclean or are wearing soiled clothing, this may be a sign that they are not receiving proper care. Another indicator of inadequate care is the presence of a strong odor in your loved one's living area or coming from their body. It may be that they have not been receiving appropriate and prompt attendance for their hygiene needs.
Nutritional Issues
If your loved one has experienced a dramatic loss of weight or otherwise appears to be malnourished, or had another dramatic change in appearance, this may also be a sign that something is wrong.
Physical Signs
If your loved one spends a great deal of time in bed, there is a risk they could develop dangerous lesions known as bed sores on the underside of their body. The presence of these types of wounds could be indicative of their body's position remaining unchanged for unhealthy and significant periods of time. When left untreated, these skin abrasions can become infected and cause numerous serious health problems. It is also essential to be on the lookout for unexplained bruising, scratches and cuts to your loved one's skin. Further, if a loved one suffers an injury such as a sprain, dislocation, or fracture these injuries may be concerning for physical abuse.
Emotional Abuse
Emotional abuse is a type of abuse which can be much harder to detect because of the lack of physical symptoms. This abuse occurs when someone is verbally abusive or otherwise demeans the victim. One sign to look for in connection with this and other abuse is that your loved one appears frightened or intimidated by certain staff members. They may be tearful or withdrawn when the person is around them. The caregiver may have harmed your loved one and is threatening to hurt them if they report the abuse.
Elder abuse is a serious matter. If you suspect your loved one is being abused or neglected you should take action immediately to report the abuse or neglect.
If you believe your loved one has been harmed due to nursing home abuse or neglect we have knowledge and experience which can help you evaluate your loved one's case and ensure they are getting the care they need. Contact us today to schedule a free consultation.