Ways to Support your Recovery After a Serious Injury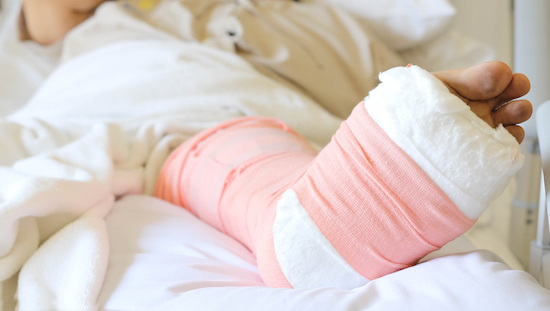 When someone is involved in a major accident, he or she may be left with debilitating injuries which can take several months to heal. This can mean being bedbound and then having to go through extensive medical interventions and rehabilitation before being able to function fully. While the healing process may be slow, it is important to be as proactive as possible in supporting your wellness during this time. Here are some ways to promote your recovery after a serious injury:
Follow Medical Advice
After a lengthy hospitalization or rehabilitation, it can be tempting to resume regular activities and not heed medical recommendations which place limitations on your activities. Just because you feel that you are improving is no reason to ignore your physician's orders. If you are not careful, you could exacerbate your injuries and end up needing more care. Remember, your doctor is looking out for your health and following his or her medical instructions will only maximize your recovery
Ask for Help
When someone has a significant injury, he or she is likely to depend on loved ones for care and assistance. As time passes, the individual may feel that they have burdened their support system too much and refrain from asking for help. In many cases, this is a time when your friends and family are fully committed to being there for you. Don't hesitate to call for help when it is needed.
Find Community Care Services
Another way to help promote your healing is to utilize community resources. There may be local non-profit and civic organizations which offer services to individuals in your position. Additionally, area churches often have programs which include sending meals and volunteers to support those recovering from injuries. Having additional care and service options available can reduce your stress level and allow you to focus on healing.
Be Mindful of Your Nutrition
It is well known that proper nutrition is a significant component of recovery from illness or injury. Your body is hard at work repairing itself. Therefore, it is critical that you get the necessary nutrients for it to function optimally. Fast and processed foods are loaded with sodium and sugar and are often devoid of essential vitamins and minerals. Make sure you are eating whole, nourishing foods and getting plenty of water each day so that your body has what it needs to heal.
Recovering from a major injury takes time but by taking steps to promote and safeguard your physical health you can help make the process more efficient and effective.
Taking care of yourself is vital, and it is equally important that you have the financial resources you need to pay for your medical expenses and to make up for lost wages during your recovery. If you have been injured due to someone else's negligence in Florida, contact us to schedule a free consultation. We are here to help you get the compensation you need to achieve wellness. We invite you to learn more about our firm here.