Asleep at the Wheel Accidents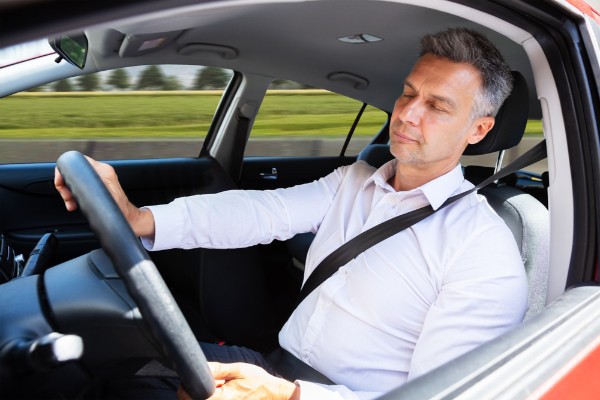 Each year, thousands of Florida motor vehicle accidents occur due to drowsy driving. When a driver is fatigued or falls asleep at the wheel, the consequences can be serious and even deadly. In Florida, the Legislature voted to officially have Drowsy Driving Prevention Week each September to educate the public about this problem and to honor 8-year-old Ronshay Dugans who was killed when her school bus was hit by a driver who was asleep at the wheel.
Causes of Drowsy Driving
According to the Florida Department of Highway Safety and Motor Vehicles (DHSMV), the two main causes of drowsy driving are a driver getting less than adequate sleep before operating his or her motor vehicle and a driver driving when he or she would ordinarily be asleep. During these times, drivers tend to be less focused and more apt to doze off behind the wheel.
Effects of Drowsy Driving
Sleepy drivers tend to have delayed reaction time. Being drowsy can also result in a driver failing to practice defensive driving or being conscious of road conditions. When a driver is fatigued, his or her vision and perception can also be impaired. Lastly, a tremendous risk of drowsy driving is that it is all too easy for a driver to nod off and cause a collision.
Preventing Drowsy Driving
One of the best ways to prevent drowsy driving and avoid falling asleep at the wheel is to prioritize getting adequate rest. If you must drive after not getting optimum sleep, it is vital that you pay close attention to your functioning. If you notice that you are losing focus or cannot maintain your vision, do not hesitate to pull over and rest before continuing. One way to help ensure your safety is to give yourself more than enough time to get to your destination. That way, you will not feel stressed or pressured if you need a break before you resume driving. If you have a passenger, take turns on the road. You can also consume caffeine to increase your alertness. Additionally, do your best to avoid driving during times when you would ordinarily be asleep.
If you have been injured due to an accident with a drowsy driver, it is critical that you consult with an experienced attorney as soon as possible. At the Draper Law Office, we have knowledgeable personal injury attorneys with experience helping clients who have been injured by drivers who were asleep at the wheel. Contact us online or at 866-767-4711 today to set up your free, no-obligation consultation in one of our two locations: Kissimmee, and Orlando.