Beginning Exercise After Your Slip and Fall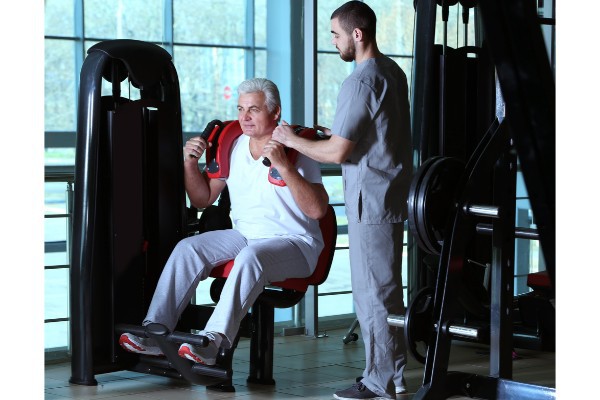 Depending on the extent of your injuries, recovering from a slip and fall accident can take a long time. This can be especially true when you have broken bones and suffered serious soft tissue injuries. During your recovery, you probably had to significantly restrict your movement and avoid being physically active. When you finally have your doctor's okay to exercise you may be eager to jump back into your routine, or you could be scared of re-injuring yourself. Whatever the case may be, there are steps you can take to safely get back into physical activity.
Nothing Should Hurt
While you may be breathing heavily from exerting yourself, you should not be in significant pain while exercising. This applies to rigorous exercise as well as seemingly gentle activities such as yoga or Pilates. While some of these types of exercises don't involve jumping or running, you can seriously hurt yourself just by forcing your body into the wrong position. Listen to your body's pain signals and stop what you are doing if you feel unusual discomfort.
Keep it Safe
When you start getting comfortable with being active again, it is easy to get carried away and feel as if you can return to your former routine without safety precautions. It is vital that you continue to follow your doctor's restrictions and use any necessary protective equipment. Otherwise, you could end up exacerbating your injuries and interfering with your recovery.
Rest and Recovery are Key
After you begin being physically active your body may take longer to recuperate. For instance, before your slip and fall, you may have only needed a day between workouts. Now, your body may take longer to be ready to go back for the next session. Remember, rebuilding stamina and strength is probably going to take time. However, by getting adequate rest and recovery, you can get the most out of your fitness program.
Eat Wisely and Well
When you resume exercise after your fall, your body is going to need to right nutrients to continue the healing process while fueling your activity. Be mindful of what you are eating and focus on choosing healthy and nutrient-dense foods which will support your recovery and nourish you before and after your workouts.
Getting back to exercise after a slip and fall accident can take time. During your recovery, it is critical that you have the resources you need to support your return to wellness. If you have slipped and fallen due to someone else's negligence, please contact us to schedule a free consultation. We are here to help you get the compensation you need to regain your health. We invite you to learn more about our firm here.