Common Soft Tissue Injuries after a Car Accident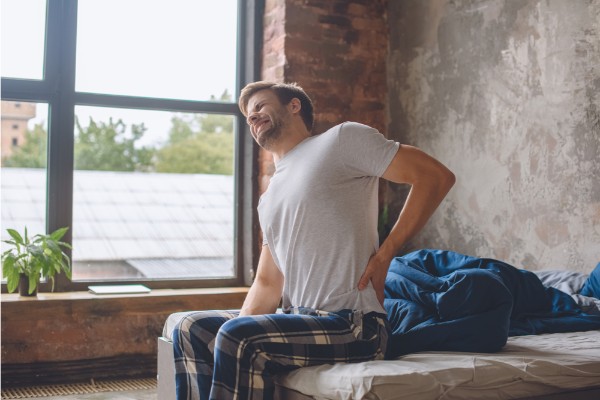 Being in a car accident can have devastating long-term medical consequence for those involved.
Common Soft Tissue Injuries
In some cases, an individual's injuries will be apparent such as broken bones, but in other cases, the damage may be less visible. In fact, it is not uncommon for people to not even be fully aware of the extent of their injuries for days or even weeks after the collision. These types of delayed wounds could be due to soft tissue damages. Here are some common soft tissue injuries after a car accident:
What's a Soft Tissue Injury?
Soft tissue injuries usually involve damage to parts of the body which are not bone. Typically, the affected areas include the muscle, tendons, nerves, and ligaments which provide a means for movement and serve to protect the body's bone structure and organs. These kinds of injuries can occur after sudden trauma, such as a car accident or other collision. Soft tissue injuries can cause swelling, pain, and even severely limit physical mobility. What may start as bruising and general soreness to these locations can worsen over time and even result in chronic conditions.
After a car accident, a common soft tissue injury is a condition called whiplash which can occur when a driver is thrust backward and forward during impact. Some other soft tissue injuries are rotator cuff damage, contusions, sprains, and ligament (band of tissue which connects bone to bone and stabilizes the joints) tearing, damage to their cartilage (soft padding between bones), tendon (the tissue which attaches muscle to bones) injury and spinal disc herniation and other back problems.
Treating Soft Tissue Injuries
The fact is that the average person is not going to be able to assess the extent of their injuries. Seeing a physician as soon as possible after an accident is critical to finding out what damage has been done and beginning treatment to facilitate your recovery. Without prompt attention, your injuries could worsen and cause you pain for months or even years to come. While some soft tissue injuries may heal over time with rest, others may require physical therapy or even pain management care. In more serious cases, you could need surgery to repair the damage.
The connection between a soft tissue injury and a car accident is not always easy to prove. For example, when an individual has a tear to the cartilage areas around their knee following a crash the opposing side may claim the damage came from another source such as overuse. Without a proper medical diagnosis and opinion, it can be hard to show the collision caused the injury.
Consult with an Attorney
While you would think that a person injured in a car accident would be fairly compensated for their medical injuries and expenses, an unfortunate reality is that insurance companies will sometimes do everything they can to avoid paying the injured party. You need an experienced personal injury attorney to assist you in gathering and presenting evidence regarding your injuries. Without this advocacy, you risk not be adequately paid for your damages. Your attorney can provide the advice you need to describe your injuries and establish your need for compensation.
At the Draper Firm, we have experience helping our clients get the help and compensation they deserve for their injuries. We are ready to fight for you! Contact us online or at 866-767-4711 today to set up your free, no-obligation consultation in one of our two locations: Kissimmee, and Orlando.