Determining Your Lost Wages From Personal Injury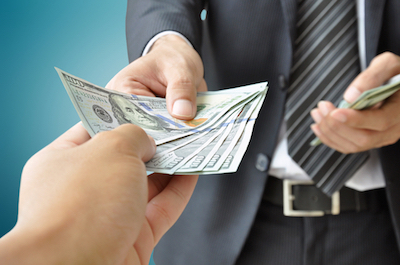 When an individual is involved in a serious car accident or fall, they can sustain severe and debilitating injuries which prevent them from going to work. In some cases, these injuries may be temporary, and in others, the injured party may never be able to return to their former employment. When someone is injured in this manner due to some else's negligence, Florida law provides that he or she may be able to recover lost wages which occurred as a result of the accident. Here is what you need to know about determining your lost wages from personal injury in Florida:
What are Lost Wages?
Lost wages are damages you can claim after an accident or injury. They are comprised of the wages you would have earned during your recovery. These wages do not encompass the lost earning capacity which is the loss of your ability to earn in the future because of your injuries. They are also not the same as lost compensation which is typically your wages plus retirement pay and bonuses you would have earned had you not been injured.
Establishing Lost Wages
To recover lost wages, it is vital that the claimant provide evidence of their wages and time away from work. This information can usually be shown through pay stubs, income tax returns, or other proof of income and documentation from their employer regarding the claimant's missed days.
When to Present Lost Wages Evidence
It is important to gather evidence to support your lost wages claim throughout the time you cannot work. After you have been fully diagnosed and concluded your medical treatment, you should have this information ready to give to your personal injury attorney.
PIP and Lost Wages
Florida law provides that lost wages are covered as part of PIP (Personal Injury Protection) motor vehicle coverage. This kind of policy allows for payment of lost wages due to a car accident regardless of which driver was at fault. The law explicitly states that a party with a qualifying injury may recover:
"Sixty percent of any loss of gross income and loss of earning capacity per individual from inability to work proximately caused by the injury sustained by the injured person, plus all expenses reasonably incurred in obtaining from others ordinary and necessary services in lieu of those that, but for the injury, the injured person would have performed without income for the benefit of his or her household."
Although the law allows for lost wages recovery, insurance companies may not always agree to pay the injury party. Further, you may have a cause of action against the individual who is responsible for your injuries for the remaining percentage of unpaid wages.
If you have been injured due to someone else's negligence in Florida and have missed time at work, contact us at the Draper Firm to schedule a free consultation. We are here to help you assess your case and get you and your family the help you need. We invite you to learn more about our firm here.