Have You Slipped Or Fallen At A Florida Restaurant?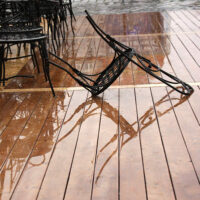 Florida is one of the biggest tourism capitals of the country, with thousands of incredible restaurants and attractions, it's no surprise that the state attracts visitors from all over the world. Unfortunately, Florida restaurant patrons sometimes leave with more than a full stomach. Slip-and-fall accidents at restaurants are becoming increasingly common, which can result in serious injuries for guests. From broken and fractured bones to traumatic brain injuries, slip and fall accidents are no joke. They can require costly hospital bills and extensive treatment and rehabilitation to recover from. If you have suffered an injury at a Florida restaurant, you may have legal options available to you. It's important to understand your options so that you can make the best choice for yourself moving forward. While the information presented in this article is intended to be general, you are welcome to contract Draper Law Firm to schedule a free consultation if you would like individual feedback on your specific case. 
Slip-and-Fall Restaurant Injuries
The majority of restaurant injuries occur on slippery floors or surfaces, such as by sinks or fryers, and due to spilled beverages, food, or other substances. This can happen easily in restaurants, as food is constantly being transported into and out of the dining room. It is also easy for customers to drop things without the staff noticing. Uneven floors, such as where different flooring types intersect, or due to steps up or down, can also result in trip and fall accidents. Perhaps surprisingly, one of the most common places for restaurant accidents to occur is not actually inside the restaurant, but in the parking lot or sidewalks outside of it. Uneven, unstable, or unrepaired pavement or bricks can all result in slip-and-fall accidents. These kinds of accidents tend to be especially detrimental to the elderly.
When is a Restaurant Liable for Your Slip-and-Fall Injury?
Restaurants are not liable for every injury that occurs inside of them. However, they are liable for any injuries that they caused or contributed to by being negligent. Restaurants have a duty of care to their patrons. They violate this duty of care when they act negligently or recklessly. In order to meet the required standard of care, restaurants must keep their premises in safe condition (this includes the parking lot and sidewalks outside of the restaurant). The restaurant must also warn patrons of any known hazards. For instance, if there is a step down into the restaurant, the restaurant should post a sign warning guests to "watch their step." Likewise, if the floor is wet due to cleaning, they should put out a sign that says "wet floor." However, a warning isn't always sufficient. If the warning would not have prevented injury, or if it was poorly placed or difficult to see, it will likely not meet the required threshold for care. There is also an exception to the requirement that the hazard be known. If the restaurant did not know about the hazard, but reasonably should have been aware of it, then the restaurant will still be liable for any injuries that occur as a result of it. This is because it is understood that if the restaurant was being reasonably cared for, the hazard would have been noticed.
Talk to a Florida Personal Injury Attorney
If you have suffered an injury as the result of a slip-and-fall accident at a restaurant, our Kissimmee personal injury attorneys are ready to help. Contact Draper Law Office and schedule a free consultation today.