Senate Bill on Florida's No-Fault Car Insurance System and PIP Withdrawn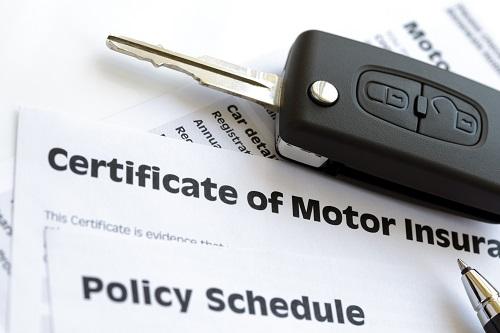 In March 2017, SB 1766 was filed in the Florida Senate. This bill, if passed, would have repealed the state's no-fault car insurance law that requires drivers to carry personal injury protection (PIP) coverage in their automobile insurance policies. Following this action, drivers would have to carry bodily injury protection coverage, which covers damages suffered by the victims of accidents caused by the insured's negligence.
In May 2017, the bill was indefinitely postponed and died in the Appropriations Subcommittee on Health and Human Services.
What is No-Fault Car Insurance?
Florida is in the minority of states that require drivers to carry PIP coverage as part of their automobile insurance policies. The other states with this requirement are:
New Jersey;
New York;
Michigan;
Pennsylvania;
Kansas;
Kentucky;
Hawaii;
Massachusetts;
North Dakota;
Minnesota; and
Utah.
In these states, drivers who are injured in car accidents must file PIP claims with their own insurance providers to receive compensation for their injury-related damages, rather than filing personal injury claims against the parties who cause their accidents. This is why it is called "no fault" insurance – the filer does not have to prove that another party was at fault in order to recover compensation for his or her damages.
Exceptions to No-Fault Car Insurance
There are exceptions to Florida's PIP claim requirement. When a victim suffers a permanent injury, he or she can file a personal injury claim against the at-fault drive to recover compensation for his or her damages. This is possible under the following circumstances:
The victim suffered substantial, permanent loss of a bodily function;
The victim faces a high medical probability of suffering the permanent loss of a bodily function;
The victim is permanently disfigured or scarred; and
The victim died. In this case, the victim's loved ones may seek compensation for their damages from the death through a wrongful death claim.
If none of the above apply but the victim's damages exceed $10,000, he or she can file a personal injury claim to recover compensation for the damage beyond those covered by his or her PIP insurance.
Draper Law Office Works with Victims Injured in Car Accidents
If you have been injured in a car accident, you can seek compensation for your expenses through a PIP claim. Depending on the circumstances of your accident, you could also potentially recover compensation through a personal injury claim with the negligent driver's insurance provider. To learn more about the differences between these types of claim and which is the right course of action for you, call 866-767-4711 to set up your free, no-obligation consultation with a member of Draper Law Office.