What Not to Say to an Insurance Adjuster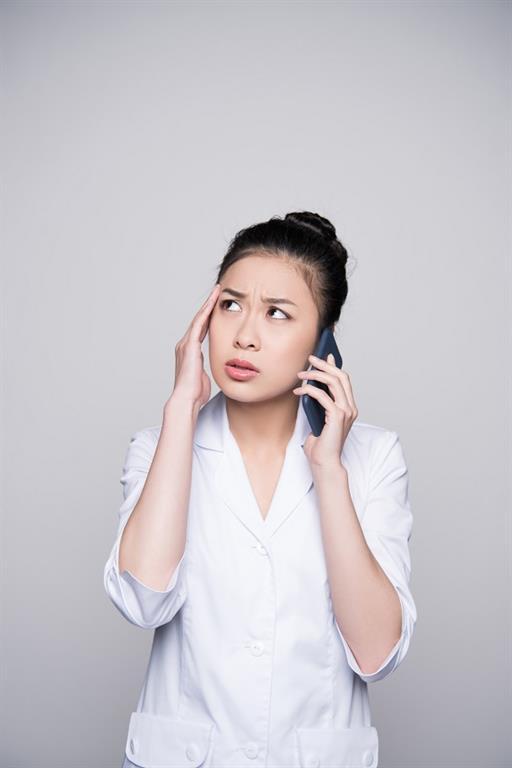 After an accident, you might receive a phone call from an insurance adjuster. This could happen even before you file a personal injury claim, possibly even before you see the doctor for your injury. During this first phone call, it can be easy to be caught off guard and make a statement that hurts your chance of recovering compensation through a claim later. Keep this conversation short and polite and do not consent to having the conversation recorded.
"I'm Fine"
No, you are not fine. That is why you filed a personal injury claim. Many of us use this phrase often to assure ourselves and other that we are not in pain, but if you are seeking compensation for an injury you suffered in an accident, it is likely that you are not "fine." Telling the insurance adjuster that you feel fine, even casually, can communicate that your injury is not serious, which can give them a reason to lower your compensation offer.
On a similar note, do not speculate about your injury or attempt to diagnose it yourself. It does not matter if your injury is obvious or if you have decades of experience in the medical field and feel confident diagnosing yourself – this is your doctor's job, not yours. Let your medical report communicate the nature and severity of your injury to the insurance adjuster.
"I Didn't See them Coming"
Just like you should let your medical report will tell the insurance adjuster what he or she needs to know about your injury, the evidence you provide will communicate who was at fault for the accident. When you retell the story of your accident, stick to the facts. Do not add anything about your feelings today or the day of the accident, your thoughts about it, or any other irrelevant detail. Stick to the facts like the date, time of day, and location of the accident. If you are asked to make an official statement about the accident or your injury, decline. Do not make an official statement without first consulting with your lawyer.
Never Admit Fault
Under no circumstances should you admit fault for the accident. Even though you can still recover some compensation for your damages under Florida's comparative negligence law, it is not up to you to decide how much of the fault you hold for the accident. Your position is that you were not at fault at all. Again, if you were somewhat at fault, the evidence you and any other involved parties will provide will communicate this fact.
Draper Law Office can be your Advocate Through the Personal Injury Process
The best way to ensure that your communications with an insurance adjuster after an accident go smoothly is to have an experienced personal injury lawyer coach you through them. Contact our team at Draper Law Office today to start working on your case with a member of our team. You can reach us online or by calling 866-767-4711.