What "You May be Entitled To Compensation" Means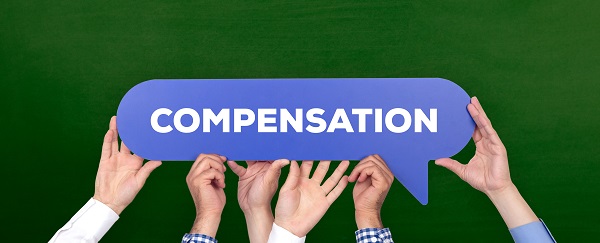 When it comes to personal injury, you may often hear "you may be entitled to compensation." Upon meeting for a free consultation, many of our clients ask us what this actually means.
"Compensation" in a person injury or wrongful death case is a monetary award that is the result of a settlement agreement, or if the case goes to trial, an amount awarded in a verdict.
The purpose of compensation is to make a person "whole" again, to put them in a situation as if the injury had never occurred. Of course no amount of money can make someone "whole" again after a serious injury or the wrongful death of a loved one. Though, compensation does help to address financial losses and ease the burdens of ongoing financial stress.
The compensation you may be entitled to depends on many factors, including the seriousness of the accident, who was at fault for the accident, among many other factors. Typical compensation in personal injury cases are for:
Medical bills
Lost wages
Loss of earning capacity
In some extreme cases you may also be entitled to compensation for pain and suffering, emotional distress, or diminished capacity for the enjoyment of life.
Your compensation is paid by the company, organization, or person(s) who are responsible for the accident, or their insurance carrier, or a combination thereof. In some cases there are several potential defendants. For example, if you are severely injured by a defective product, potential defendants include the manufacturer of the product, a manufacturer of a component part, the wholesaler, and the retail store where the product was sold.
Personal injury is a complicated area of law, so know that if you have been injured in an accident you may be entitled to a sum of money to help you handle the life-altering effects of the injury.
We make it a point to communicate often with our clients to ensure they are informed about what is happening in their cases. It is important to us that the people who entrust us with their cases do not feel like a number. All of us at Draper Law Office strive to make sure our clients understand their rights, the process, and what compensation they may be entitled to – and what exactly that means!
"I have engaged Draper Law Offices for 3 different accidents. My experience with this firm has been excellent each time, with positive results in my favor. Charles Draper kept me informed throughout the process of each claim. He was always available whenever I needed him to answer any questions. The staff could not have been more courteous and helpful to me. They never made me feel that I was bothering them (and I called quite a lot, believe me). After a while they seemed like family. I certainly would engage Draper Law Office (Charles Draper) if another problem would occur. My recommendation to other people as to Draper Law Office would be "FIRST" on my list. They are true and loyal to their clients. I thank them from the bottom of my heart." – Peggy W.
Contact the Draper Law Office today to learn more about what compensation you may be entitled to after an injury. Call us at 866-767-4711 or contact us on the web to schedule a free consultation.
Draper Law Office proudly serves clients throughout Central Florida, including Kissimmee, and Orlando, and Osceola County and Orange County, FL.