One dead, Four injured in I-4 crash in Orlando involving semi-truck, police say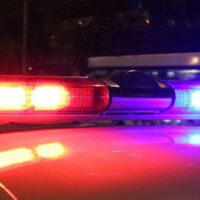 A crash on I-4 at Orange Blossom Trail involving a semi-truck overnight Sunday left one dead and four injured, according to the Orlando Police Department.
OPD officers arrived at the scene of the crash just before 3 a.m. on Sunday on eastbound Interstate 4 near the Michigan Street exit. Four people were taken to the hospital according to the Orlando Fire Department said f
A semi-truck and "multiple vehicles" were involved in the crash, but officials are still not sure how many cars were involved in the crash.
I-4 eastbound at Orange Blossom Trail was closed for several hours but was reopened by 1 pm on Sunday afternoon.
If you or a loved one are involved in a tragic accident like this one, there are a lot of things to consider. It's important to consult an experienced legal team, like the attorneys at Draper Law in Central Florida. Draper Law Office has been serving the community since 1984. In times of need, call Draper Law Office at 407-846-0075 to get immediate help making sure that all of your rights are protected.