Get To Know Two of The Attorneys of Draper Law Office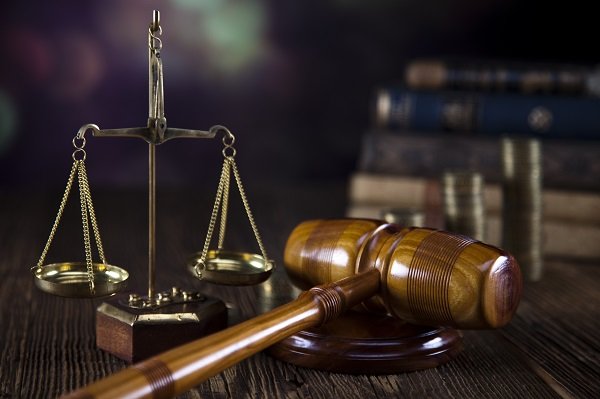 Our attorneys and staff are dedicated to giving the best possible legal representation to our clients. We are proud to announce that the majority of our staff has been with us in excess of 10-years.
We believe that concentration in specific areas of law promotes successful results. Therefore, we only represent clients with cases in the areas of Personal Injury and Wrongful Death, and Family Law.
Our firm is small, but mighty! Our commitment to practicing in specific legal areas means our knowledge in personal injury, and family law is comprehensive. Our small size allows for us to give each client personalized attention.
"At the Draper Law Office, you are not treated as a client; you are a friend. They are the friendliest people I have ever dealt with. Every time I called, all my questions were answered of if they could not answer at that time, they would call me back. If in the future I need their assistance, I would not hesitate to call on them." – Joseph D.
We continually strive to ensure our clients understand their cases, their rights, and prepare them for the legal process, including preparing for court should it be necessary. We are committed to promptly returning client phone calls and to keeping our clients updated on the status of their cases.
Read on to get to know two of our attorneys!
Attorney Charles B. Draper
Founder and managing partner Charles B. Draper has devoted his career to the practice of personal injury law and wrongful death cases involving automobiles, motorcycle, bicycle, and pedestrian accidents, pool drowning accidents, hotel and theme park accidents, dog bites, and defective product litigation.
In 1984 he opened the doors to Draper Law Office, and he's proud to continue to offer exceptional and trustworthy legal services to the residents of Central Florida.
Charles earned his Juris Doctor law degree at State University of New York School of Law at Buffalo, and holds a B.A. degree from Rollins College. He is a member of the Academy of Florida Trial Lawyers, the New York State Trial Lawyers Association, and the Association of Trial Lawyers of America.
"I was referred to Draper Law by my father-in-law after being hit from behind in an auto accident. I didn't realize, at the time, what an important decision I was making by hiring a personal injury attorney to represent me. Charles Draper took the time to explain the process and what I could expect. His professional team was there for me every step of the way through a long, and often complicated, legal experience. I just want to express my sincerest gratitude for all the efforts that were taken by Charlie and his team on my behalf in obtaining a settlement on my case." – Larry M.
Attorney Linda Grunszynski
Attorney Linda Grunszynski practices primarily in family law, including dissolution of marriage, equitable distribution of assets and debts, child and spousal support, child custody and establishment, and disestablishment of paternity.
After a successful career practicing labor and employment law, Linda realized her true strength and passion lay in helping individuals who were experiencing the profound turmoil of divorce get through the legal process as quickly as possible. She transitioned her career into practicing family law and has remained dedicated to protecting the legal interests of her clients, and those of their children, for over 10-years.
Linda earned her Juris Doctor law degree at Georgia State University College of Law, and holds a B.A. in political science from Emory University in Atlanta, Georgia. She is licensed to practice law in Florida and Georgia.
"Linda was an exceptional lawyer. This was a divorce from (Hell) and was drug out over more than a year. My Ex's lawyer actually quit. Linda was very professional yes had a really personal touch. She actually felt like a friend through this. I really am glad I chose your law firm and would recommend you to others, especially Linda." – John R.
We Handle A Variety of Legal Cases
Our firm handles cases in personal injury, and family law. Our knowledge in these areas of law is comprehensive. At Draper Law Firm, you are in the hands of an experienced and compassionate legal team. Contact us to learn how we can help you with your legal matters.
Draper Law Office proudly serves clients throughout Central Florida, including Kissimmee, and Orlando, and Osceola County and Orange County, FL.