Were You The Victim Of A Halloween Drunk Driving Accident?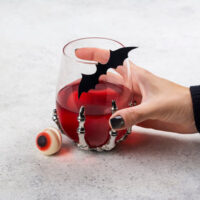 The scariest thing about Halloween isn't the spooky decorations and haunted houses, it's the drunk drivers. Likely due to all the parties and festivities, Halloween is one of the most dangerous nights of the year to be out driving. In fact, over half of all fatal car crashes that take place on Halloween night involve at least one drunk driver. Statistically, that means if you were in a car accident on Halloween and weren't drunk, there's a good chance that the other driver was. If you were injured by a drunk driver on Halloween, or any day of the year, it's important to hold them accountable for their negligent behavior. You can do this by bringing a personal injury lawsuit. If you would like to talk to a Florida personal injury lawyer about the legal options available based on your specific case, you are welcome to contact the Draper Law Office and schedule a consultation.
Suing a Drunk Driver
In most car accidents establishing negligence can be a bit of a challenge. However, when you have proof that the driver was illegally intoxicated or under the influence, it makes this process much easier, automatically establishing negligence on the part of the drunk driver. This is because in order to prove negligence you must show that a duty was breached and caused harm. All drivers have a duty of reasonable care toward everyone else on the road. Drivers can meet this duty by following all traffic laws and rules and by making the choices that a reasonable driver would be likely to make. When someone breaks the law and drives drunk, they also breach their duty of care. This makes them liable for any harm that occurs as a result of their negligence. All you need to establish then is that their negligence was responsible for the harm and damages that you suffered.
Proof of Drunk Driving
The best proof of drunk driving is a breathalyzer test taken by police officers at the scene of the crash, reflecting a BAC over .08. If you suspect the other driver in an accident may be drunk, always request that officers test them. If the other driver has been charged with drunk driving, this will help you establish their negligence. It's also important to understand that the criminal charges against them in no way limit your ability to pursue a civil personal injury lawsuit as well. In fact, criminal charges have a much higher evidentiary standard, so a finding of DUI in criminal court can be highly persuasive and beneficial to a personal injury claim based on the same alleged negligent conduct.
Schedule a Consultation with the Draper Law Office
If you or a loved one have been seriously injured by a drunk driver, you do not have to navigate the process alone. The experienced Kissimmee personal injury lawyers at Draper Law Office are ready to fight to get you the support and compensation that you are entitled to. Contact the Draper Law Office today to schedule your consultation.
Source:
madd.org/tennessee/surprising-stats-regarding-the-dangers-of-drunk-driving-at-halloween/